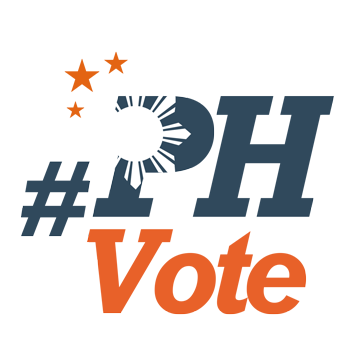 2
Cynthia Villar dislodges Grace Poe as Senate race front-runner – Pulse Asia

MANILA, Philippines – Reelectionist Senator Cynthia Villar has dislodged Senator Grace Poe as the front-runner in the Senate race, according to the results of the final preelection survey of Pulse Asia Research, Incorporated released n Saturday, May 11.
The results of the survey held among 1,800 registered voters from May 3 to 6 showed that Villar would get the support of 55.9% of voters if elections were held during the survey period, landing her in solo first place.
Poe, an independent candidate who had topped previous preelection surveys, landed second to third place with a voter preference of 46.7%.
Here are the 15 senatorial candidates with a probable chance of winning if elections were held during the survey period:
Cynthia Villar: 55.9%, 1st
Grace Poe: 46.7%, 2nd to 3rd
Taguig City Representative Pia Cayetano: 45.%, 2nd to 4th
Former presidential aide Bong Go: 42.%, 3rd to 7th
Former senator Bong Revilla: 39.5%, 4th to 8th
Senator Lito Lapid: 38.5%, 4th to 9th
Former Bureau of Corrections chief Ronald dela Rosa: 37.9%, 4th to 9th
Senator Juan Edgardo Angara: 36.3%, 5th to 10th
Ilocos Norte Governor Imee Marcos: 34.1%, 6th to 14th
Senator Nancy Binay: 32.8%, 8th to 15th
Senator Koko Pimentel: 31.7%, 9th to 15th
Senator JV Estrada Ejercito: 31.2%, 9th to 15th
Former senator Jinggoy Estrada: 30.8%, 9th to 15th
Senator Paolo Benigno "Bam" Aquino IV: 30.6%, 9th to 15th
Former presidential adviser Francis Tolentino: 28.9%, 10th to 15th
Those just outside the winners' circle sharing 16th to 17th places are former senators Serge Osmeña (23.3%) and Mar Roxas (21.1%).

Broken down according to political affiliation, those with a statistical chance of winning if elections were held during the polling perior are dominated by candidates endorsed by Davao City Mayor Sara Duterte's Hugpong ng Pagbabago (HNP).
Aside from Poe, an independent candidate, the Nationalist People's Coalition (NPC), the United Nationalist Alliance (UNA), and the Liberal Party (LP) have one candidate each in the winners' circle.
The nationwide survey has a ± 2.3% error margin at the 95% confidence level. Subnational estimates for the geographic a reas covered in the survey have the following error margins at 95% confidence level: ± 6.8 % for Metro Manila, ± 3.5% for the rest of Luzon, ± 5.1 % for Visayas and ± 4.8 % for Mindanao.
Only 3 in 10 Filipinos have complete Senate slate
With just days to go before election day, only 3 in 10 Filipinos have a complete slate of 12 candidates.
"A little over a third of registered voters (36%) have a complete senatorial slate for the May 2019 elections," Pulse Asia president Ronald Holmes said in a statement.
He added that registered voters identified "a mean of 8 and a median of 8 (out of a maximum of 12) of their preferred senatorial candidates" as of the survey period.
"Across geographic areas, the percentages of voters who have 12 favored senatorial candidates range from 30% in the rest of Luzon to 49% in Mindanao. In the different socio-economic groupings, figures vary only from 35% in Class D to 41% in Class E," Holmes said.
He also said that 5.8% of registered voters refused to fill up the sample ballot in the survey, 3.7% had their ballot invalidated because they voted for more than 12 candidates, and 1.9% said they were not inclined to elect any of the 62 senatorial candidates.
Holmes said that "Pulse Asia Research's pool of academic fellows takes full responsibility for the design and conduct of the survey, as well as for analyses it makes based on the survey data. In keeping with our academic nature, no religious, political, economic, or partisan group influenced any of these processes."
"Pulse Asia Research undertakes Pulso ng Bayan preelection surveys on its own without any party singularly commissioning the research effort," he added. – Rappler.com