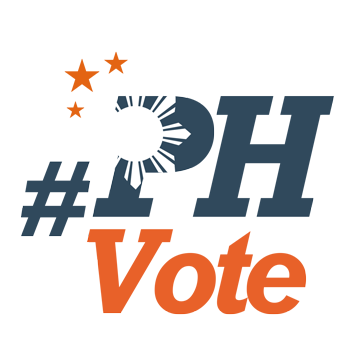 1
Labor group to voters: Guarantee independent Senate

MANILA, Philippines – Labor group Sentro ng mga Nagkakaisa at Progresibong Manggagawa urged Filipinos to vote for leaders who will ensure the "independence" of Senate.
"Sentro believes, now more than ever, that the independence of the Philippine Senate should be guaranteed and secured – above and beyond party and partisan lines," Sentro said in a statement on the last day of campaign, Saturday, May 11.
Sentro stressed that the Senate must not be dominated by administration candidates, citing instances where senators successfully blocked President Rodrigo Duterte's pet policies.
"For all its faults and imperfections, the Philippine Senate has managed to fight and fend off the most ill-thought out policies of the Duterte administration, while also providing a platform to criticize and delegitimize its successfully-enacted ones," it said.
The Senate has, so far, chosen not to pass the controversial bill lowering the minimum age of criminal liability before the May 2019 elections. Senate Bill 2198, under Committee Report 622, proposes to lower the age to 12 years old.
In the 17th Congress, Senate leaders had also called the Arroyo-drafted charter on the shift to federalism "dead on arrival." Reelectionist senator Aquilino "Koko" Pimentel III is hopeful that this would change given that more Duterte-backed candidates are topping the preelection surveys.
"The Senate, in its independence, is the final target of the minions of Duterte for subversion towards becoming a tool of total control. With robotic and mindless obedience, the refrain of this ungodly horde is clear: vote in a Senate that will serve Duterte's anti-life, anti-rights and anti-democratic agenda," Sentro said.
Despite administration bets gaining ground in preelection surveys, Sentro said there is still "hope" for Filipinos to resist this situation in the upcoming midterm polls on Monday, May 13.
"Despite the predicted overwhelming support in the polls, there are still some who, despite overwhelming odds, which still resist. There are still people from all walks of civil society, community organizations, professional groups and returning senators, who fought this grueling campaign against the ever-present machinery of guns, goons and gold," it said.
The labor group also reminded Filipinos to vote for leaders who would stand and protect them.
"We air our final rejoinder to our countrymen: to not merely vote and support candidates that pressure, intimidate or pay them," it said.
"We, in all earnestness and hope, invite you to elect candidates who shall stand with you, protect you, treat you with dignity and respect, and truly liberate you," it added.
Sentro has backed the candidacy of Labor Win bet Sonny Matula and 5 from the Otso Diretso slate: reelectionist senator Paolo Benigno "Bam" Aquino IV, Marawi civic leader Samira Gutoc, human rights lawyer Chel Diokno, former House deputy speaker Erin Tañada, and former solicitor general Florin Hilbay. – Rappler.com