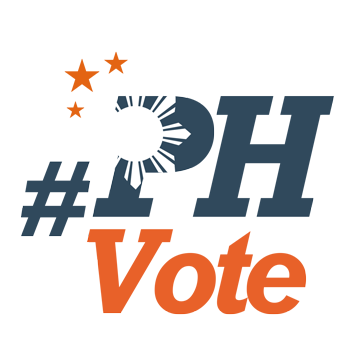 1
Imee Marcos on running with PDP-Laban: 'God works in mysterious ways'

MANILA, Philippines – "God works in mysterious ways."
On the last day of the campaign, senatorial candidate Imee Marcos pointed out the glaring irony of her Senate run under the coalition slate of PDP-Laban, the party founded against Martial Law.
"Of all the parties, it was PDP-Laban who invited me to run with them," Marcos said in Filipino during PDP-Laban's miting de avance in Pasig City on Saturday, May 11.
"Biro siguro ng tadhana pero sabi nga God works in mysterious ways (Fate must be playing tricks on me, but as they say, God works in mysterious ways)," the outgoing Ilocos Norte governor said.
Senator Aquilino "Koko" Pimentel III, who was seated onstage, was seen smiling and acknowledging Marcos' statements.
Marcos also greeted the senator's mother, Bing Pimentel, in time for Mother's Day on Sunday, May 12.
PDP-Laban was founded in 1982 in protest of the dictatorship of former president Ferdinand Marcos. Party stalwarts include Koko Pimentel's father, former Senate president Aquilino "Nene" Pimentel Jr. Former vice president Jejomar Binay was also a PDP-Laban stalwart, but bolted the party in 2014.
The party's history, however, seems to be lost on its chairman, President Rodrigo Duterte, who is close to the Marcoses. He has repeatedly expressed gratitude to Imee for supporting him in the 2016 presidential campaign, when no local official would do so.
Duterte also ordered the hero's burial of the late dictator at the Libingan ng mga Bayani in 2016, sparking public outrage.
It was Duterte's decision to include Imee Marcos in his 2019 slate – much to the disappointment of some party members, insiders earlier told Rappler.
Despite this, PDP-Laban members had said they "respect" the decision of their chairman to endorse the Ilocos Norte governor. (READ: FALSE: Imee Marcos 'earned degree from Princeton') – Rappler.com