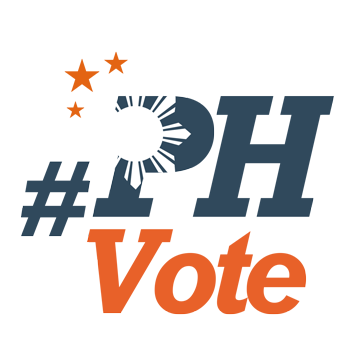 2
Ilonggo voters: Who can continue what former Mayor Mabilog started?

ILOILO CITY, Philippines – Now that former mayor Jed Patrick Mabilog is out of the picture, Ilonggo voters are asking an unlikely question: Who can better continue the growth he started in the city? (READ: Brothers-in-law clash over Iloilo City mayoralty seat)
During his tenure, Mabilog introduced several "business-friendly" initiatives in Iloilo to attract investors to the locale. He also championed a sprawling "beautification" plan that has produced, among others, cleanup drives for the Iloilo river, the introduction of the Iloilo river esplanade, and the 5-kilometer dedicated bike lanes along the diversion road, considered as one of the major thoroughfares of the city.
In 2017, however, the Office of the Ombudsman has ordered Mabilog's dismissal from office for serious dishonesty related to his questionable wealth. He fled the country following alleged threats on his life after Duterte linked him to the drug trade.
This left the mayoral seat open which his vice-mayor at the time, Jose Espinosa III, took over in October 2017.
This 2019 midterm elections, 6 candidates are vying for the vacated mayoral seat in Iloilo City: former allies Jerry Treñas and incumbent Mayor Jose Espinosa III, Pacita Gonzales – the widow of the late former congressman and ex-secretary of justice Raul Gonzalez, independent candidates Carmelo Carreon and Rudy Bantolo, and Esteban Abitang from Pederalismo Ng Dugong Dakilang Samahan Democratic Party Of The Philippines.
On Saturday, May 11, Efren Gimeo of Partido Federal Ng Pilipinas conceded from the race and officially endorsed mayoral candidate Esteban Abitang.
'Sulong Iloilo'
Mabilog espoused the slogan "Sulong Iloilo," which loosely translates to "Move Iloilo," or "Progress Iloilo."
In an interview with Rappler, 54-year-old maintenance worker Warren de los Reyes said, "Si Mabilog lang man ni tanan nagpatukod (All these developments are Mabilog's projects)."
De los Reyes, also a resident of Iloilo City Proper, has been working in the Iloilo City Hall for five years now as one of the workhands that routinely water the plants along the loilo River Esplanade daily. Running along the length of the Iloilo river, 8 expansions of the Iloilo river esplanade have since been proposed, many of which are now completed.
De los Reyes expressed that ever since the departure of Mabilog, the operations and maintenance of the esplanade have remained largely unchanged, even under Espinosa's management.
Asked what he wants from the next mayor, De los Reyes said he wants a leader that won't only bring new projects for Iloilo City but also continue the ones already in place as well. Though he has yet to make a final decision, he is leaning more towards Espinosa as his mayoral bet, saying the incumbent mayor deserves a chance to prove what his leadership is capable of.
"Si Espinosa ging-buslan ya lang man na si Mabilog, pero daw maayo man pamalakad niya" (Espinosa only took over for Mabilog after he was dismissed, but I've been impressed with how manages the city"), De los Reyes said.
In the past 3 consecutive local elections from 2010 to 2016, Treñas, Mabilog, and Espinosa were allies in politics and won their positions as congressman, mayor and vice-mayor respectively. Before he was elected representative of the lone district of Iloilo City in 2010, Treñas had served as city mayor for 3 terms, starting in 2001.
Beautification
But not all government workers in Iloilo are happy when Espinosa took on the mayoral seat.
On the other end of the spectrum is Melba* – who feels Espinosa has fallen short of maintaining the growth Mabilog envisioned for Iloilo. She believes only the return of Treñas to the mayor's office will put the city back on track.
A Buhang Taft North resident, Melba is a former member of the city's "beautification committee task force" – a group of women employed to maintain the cleanliness and urban gardening of Iloilo.
However, after taking over the City Mayor's Office late last year, Espinosa decided to streamline the number of job-hires the city employs. Melba – and a handful of other "beautification committee" members – were among those laid off by the city.
"Kadaku sing pagbag-o sing nagbulos si Espinosa: Kalaw-ay sing mga dalanon, kahigko sing syudad. Sang una pwerte ka tahum-tahum sing mga potted plants sa City Proper, subong gina-obra basurahan, puro laya na (I've seen a lot of change since Espinosa took over: The major thoroughfares are unruly, the city is polluted. The city used to be lined with beautiful potted plants, now they're used as garbage bins and the flowers have withered)." she added.
Melba believes that if Treñas returns to office, the city will also bet back on track.
'Does it make a difference?'
Another mayoralty bet is Dr. Pacita Gonzales, the widow of the late former congressman and ex-secretary of Justice Raul Gonzalez. In the 2016 elections, their daughter Dr. Gold Gonzales ran for a mayoral position but lost to Mabilog.
Emma Mujal, a 74-year-old street vendor in Iloilo Central Market, campaigned for Gold Gonzales back in 2016 largely because she is a staunch supporter of her late father Raul.
However, she expressed that she won't vote for Pacita Gonzales this midterm elections, saying: "Supporter gid ako sang una ni Raul Gonzales, muna nga nagkompanya man ko para kay Gold sing nagligad nga election. Pero si Pacita bi hindi man na siya Ilonggo, taga-Zambales man ina siya. Subong daw wala pa ko ideya kung sin-o botohon ko kung si Treñas o si Espinosa."
(I was a supporter of the late Raul Gonzales, I even campaigned for Gold in the last elections. But Pacita I'm not keen on because she's not really Ilongga, she's from Zambales. Now I'm trying to choose between Treñas and Espinosa)

Both Treñas and Espinosa have included in their platform the rehabilitation of the Iloilo Central Market. Although Mujal is happy for the development, she fears this may mean the end of her livelihood.
"Muna gina-problemahan namun, kay basi pahalinon kami...Diin kami makadto? Kung hindi kami magbaligya, maano kami? Ano amun pangabuy-an?
(That's what we market vendors and sidewalk vendors here fear, that we may be asked to leave... Where will we go? If we don't sell, what will we do? What will we do to earn a living?), Mujal stressed.

The mother of 4 shared her plight of who to vote for in this coming local elections, because she's not sure if it will even make a difference.
"Mag-bilas man na sila tuod, daw wala man deperensya, (They're brothers-in-law, will it even make a difference whomever is elected?)" asked Mujal.
This sentiment is echoed by a number of other market vendors interviewed by Rappler, as well as the maintenance worker De Los Reyes.
With the elections only few hours away, plenty of voters seem to remain on the fence when it comes the Iloilo City mayoral race, hoping to elect the right candidate at the local polls. – Rappler.com
* - name changed to protect identity
Rhick Lars Vladimer Albay is a Rappler Mover based in Iloilo. He reports mostly on the local cultural community and art scene.