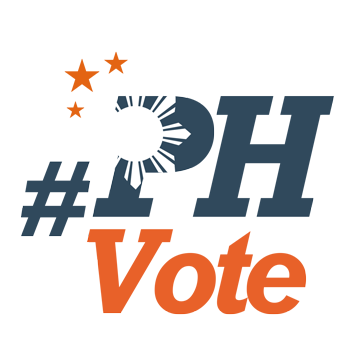 1
Calbayog mayor's supporters ambushed ahead of May 13 polls

CALBAYOG CITY, Philippines – Violence gripped this city in the run-up to the May 13 elections after gunmen believed to be members of private armed groups killed 4 political leaders and supporters of reelectionist Mayor Ronaldo Aquino.
Police records show 4 attacks against Aquino's supporters this month, the latest of which happened on Saturday, May 11, the last day of the official campaign period:
May 11: Manuel Sahul and his driver Joseph Ortega were ambushed. Sahul was injured and was rushed to Saint Camillus Hospital, while Ortega succumbed to his wounds.
May 8: Kagawad Benjamin Mayran of Barangay Cagbilwang was shot to death by unidenfitifed assassins.
May 4: Barangay Chairman Dennis Dy of Barangay Cagsalaosao was also shot by unidentified suspects, who hit his leg.
May 1: Barangay Chairman Danny Wahingon of Barangay Salvacion and his companion Plomen Labasan were ambushed by unidentified armed men. Labasan was killed, while Wahingon escaped without injuries.
Aquino condemned the attacks against his people and asked the authorities to bring those to justice those who carried out the ambushes.
"I expressed my deep condolences and sympathies with those who mourn their loved ones lost in these pointless political attacks," said Aquino, as he urged the Calbayognons to increase their vigilance.
A voter from the city, who refused to be named, told Rappler that violence against supporters of politicians has become prevalent in Calbayog.
"That's the way of Calbayog election nowadays... This problem has gotten beyond the control of the police," he said.
"Diri kami nalilipay sini nga pamatay sa amon cuidad, nahadlok kami (We are not happy with so much violence and killings in our city, we are in great fear)," added the voter.
Police Colonel Rolando Miranda, deputy regional director for operations of the Philippine National Police Regional Office in Eastern Visayas, assured the public there will be a thorough investigation into the killings.
Miranda said additional police troops will be deployed on Sunday, May 12, to Calbayog and nearby towns to provide security for the May 13 elections.
Security is a major concern in every election in the Samar province, with fears of private armed groups attacking the leaders and supporters of their political patrons going on for years. (READ: More soldiers key to stopping armed groups in Samar – military officer)
In November 2018, President Rodrigo Duterte ordered the deployment of more soldiers and police to the Bicol region and the provinces of Samar, Negros Oriental, and Negros Occidental to "suppress lawless violence and acts of terror." – Rappler.com