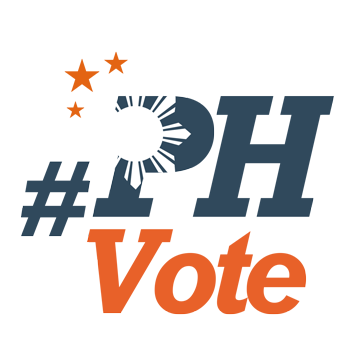 1
Masked men monitored intimidating voters in Cebu City's upland barangays

CEBU CITY, Philippines (UPDATED) – Masked men on motorcycles were reported to be going around the upland barangays of Cebu City, allegedly intimidating voters early morning of Election Day, May 13.
A representative of Bando Osmeña Pundok Kauswagan, the local party of reelectionist Mayor Tomas Osmeña, confirmed to Rappler in a phone interview that they had received reports of masked men telling residents not to vote in the election when polls open at 6 a.m. The source requested not to be named.
"Residents reported men on motorcycles leaving notes, telling the residents they're being monitored, and that if they go to vote, the men will return for them," the source told Rappler. "Some claimed to be DDS."
The acronym either refers to "Duterte Diehard Supporters" or its predecessor, the "Davao Death Squad" – an alleged hit squad responsible for extrajudicial killings in Davao City when President Rodrigo Duterte was mayor.
So far, incidents of voter intimidation were reported in Barangays Bonbon, Sudlon II, Pung-ol Sibugay, Talamban, and San Jose.
All the mentioned barangays are sparsely populated in the mountains, some inaccessible to 4-wheeled vehicles.
One resident reported hearing an explosive thrown in Sudlon II, while another resident reported masked men entering their home in San Jose.
Talamban Barangay Councilor Pepito Asignar told reporters in a group interview early Monday morning that armed men tried to enter his house.

"Around 5 pm, two motorcycles with covered plates and covered faces came first, then more followed. A total of 6 men came," Asignar said in Cebuano. "They kept calling my name and they didn't sound Cebuano."
"They were able to get in the first door downstairs, but the second door upstairs was locked," he added.

Asignar said they brought guns and were muscular. "They were civilians and covered their faces. I don't know what they wanted."

He said that Sunday evening, May 12, was the 3rd time men had come to his house since Friday.
On Saturday afternoon, May 11, masked police officers were also posted outside the house of Osmeña, but they left when local media and residents showed up.
Weeks earlier, the city police – whose chief has been at odds with Mayor Osmeña – placed a checkpoint right outside his home.
Two Sangguniang Kabataan councilors were also arrested early Sunday morning while playing basketball for alleged vote-buying. The SK president denied the allegation, saying the money found was for an inter-sitio basketball tournament. – Rappler.com
Follow Rappler's full coverage of the 2019 Philippine elections here.
Bookmark this Rappler page for real-time election results.
It will go live as soon as precincts close at 6 pm Monday, May 13.