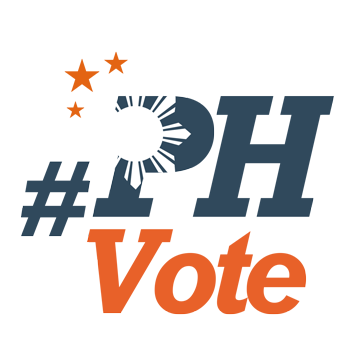 5
Koko Pimentel, Mar Roxas early bird voters among Senate bets

MANILA, Philippines (3rd UPDATE) – The midterm elections were a homecoming of sorts for senatorial candidates, greeted warmly as they trooped to their respective voting precincts to cast their votes.
Reelectionist Senator Aquilino "Koko" Pimentel III and former senator Manuel Roxas II were among the earliest voters on Monday, May 13, casting their votes on the first hour after voting precincts opened at 6 am.
Pimentel said he cast his vote early so he can fly back to Manila and assist the legal team of the administration ruling party PDP Laban in monitoring the elections. Latest surveys show he's inside the Magic 12 winning circle, albeit he's in a precarious situation at 11th place.
The elections coincided with the 62nd birthday of Roxas, an opposition figure who has seen his recent survey ratings drop. He topped the senatorial elections back in 2004. Now he is outside the Magic 12, although he remains within close distance.
"My birthday wish is for our country to have a peaceful and relevant election. There's a belief that you can't tell how the "Arc of History" will take its journey. But it will always take the path towards progress and a bright future," Roxas told reporters after voting.
"Of course, for my personal wish is to be successful in this election," Roxas added.
Reelectionist Senator Bam Aquino voted at the South Central Elementary School in Concepcion, Tarlac, where many members of the Aquino political family are registered. Bam is the candidate other than Roxas that opposition forces are counting on winning seats in the Senate. Like Roxas, he is outside the Magic 12 but within close distance.
Survey frontrunner Cynthia Villar voted at the Las Piñas City Science High School. She arrived at the voting precinct with her husband former Senate President Manuel Villar.
Villar, who enjoyed the endorsement of President Rodrigo Duterte, recently dislodged fellow reelectionist Senator Grace Poe from the top spot of preelection surveys.
The day didn't start too well for Poe, who suffered technical glitches when she tried to vote early at 9:30 a.m. at the Santa Lucia Elementary School in Quezon City. The machine refused to accept ballots, a supposed glitch caused by the pen used to shade the ballots. (READ: Election 2019 technical issues: Paper jams, malfunctioning machines)

The midterm elections is seen to consolidate the political power of President Rodrigo Duterte. His allies have dominated the preelection surveys.

Duterte's most favored candidate, Bong Go, cast his vote at Buhangin Central Elementary School in Davao City.
He arrived in style around 9 am, riding his black and grey Yamaha XBox big bike to the front of the classroom where he would vote.

"Kinakabahan, pero I'm okay (I'm nervous, but I'm okay)," he told media before entering the waiting area with other voters in line to vote.
As he walked to the classroom, he dropped his guide or "kodigo" of candidates he would vote for and joked that the media probably saw his list.
He waited close to two hours to vote. He whiled the time checking his phone, chatting with other Davaoeño voters, and posing for photos. Outside the classroom, some Davaoeños posed in front of or on his motorcycle.

Duterte's other favored candidate, former police chief Ronald "Bato" Dela Rosa, voted at the Apolinario Franco Senior Elementary School in Sta. Cruz, Davao del Sur.
Dela Rosa was accompanied by his sister in the voting precinct. He also gamely accommodated selfie requests while waiting for his turn to vote.
Ilocos Norte Governor Imee Marcos, another neophyte candidate inside the Magic 12, cast her vote in her hometown in Ilocos Norte. After voting, the daughter of the late Philippine Dictator Ferdinand Marcos called on her family's critics to give her a chance.
"Give us a chance. Kailangan ngayon, 'wag na tayo masyado tumutok sa pagbabatikos, paninira, yung walang kamatayang trolling (These days we shouldn't focus too much on criticisms and endless trolling from other people)," she told reporters.
The sons of former President and incumbent Manila City Mayor Joseph Estrada – Jinggoy Ejercito and JV Ejercito – both voted at Xavier School in San Juan City.
Opposition candidate human rights lawyer Chel Diokno also cast his vote at the San Juan National High School.
All the senatorial candidates in the Top 15 of recent surveys have voted before 1 p.m. on Monday.
Senator Ramon "Bong" Revilla Jr cast his vote at a precinct in barangay Panapaan 7 in Bacoor City, Cavite.
Reelectionist Senator Nancy Binay voted in Makati City.
Magdalo Representative Gary Alejano voted in Negros Occidental.
Makabayan candidate former Bayan Muna Representative Neri Colmenares cast his vote at Don Alejandro Roces High School in Quezon City.
Administration candidate Francis Tolentino voted in Tagaytay City where he was former mayor.
Taguig Representative Pia Cayetano voted at the Kapitan Eddie T. Reyes Memorial Elementary School (KERMES) in Barangay Pinagsama, Taguig City.
Former Senator Lito Lapid cast his vote in his hometown Porac, Pampanga.
Reelectionist Senator Juan Edgardo "Sonny" Angara voted in Aurora
– Rappler.com
Follow Rappler's full coverage of the 2019 Philippine elections here.
Bookmark this Rappler page for real-time election results.
It will go live as soon as precincts close at 6 pm Monday, May 13.