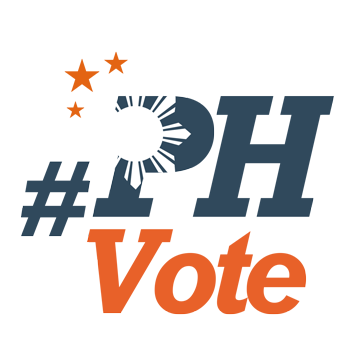 5
Homecomings and queues: Ilonggo politicians troop to polls early

ILOILO CITY, Philippines – Ilonggo candidates and politicians headed to their respective polling precincts early to cast their ballots on Monday, May 13.
One of the early risers was Garin patriarch and incumbent Guimbal, Iloilo Mayor Oscar "Oca" Garin, who was spotted at Guimbal Central School at 7:45 am. A known strongman, Garin is running unopposed under the Nacionalista Party.

Meanwhile, Senate Minority Leader Frank Drilon embarked on a homecoming of sorts as he visited Baluarte Elementary School in Molo District, where he took his elementary education, to vote in the midterm polls at around 10:45 am.
Drilon is not up for reelection in the 2019 polls but he is a vocal suppoorter of the Liberal Party slate. He said in January that the Liberal Party is eyeing the Western Visayas vote, as the region is a known bailiwick of the opposition.

A former ally of Drilon in the Liberal Party, mayoral candidate and incumbent Iloilo City Representative Jerry Treñas headed around 9:39 am to Luis Mirasol Memorial School, in Dungon B, Jaro, Iloilo City to vote.
Treñas has since aligned himself with Partido Demokratiko Pilipino-Lakas ng Bayan, before leaving the ticket for the National Unity Party late last year. (READ: Ilonggo voters: Who can continue what former Mayor Mabilog started?)

Meanwhile, A. Montes Elementary School along Zamora Street, Iloilo City proper, suffered from a malfunctioning vote-counting machine (VCM) in the morning, leading to frustrated voters and widespread delays.
Seeing the long queue in front of the precinct, reelectionist Iloilo City Mayor Jose Espinosa III originally intended to fall in line as well. However, he was invited by the assigned Board of Election Inspectors (BEI) members to vote ahead of the crowd, after asking for selfies with the local chief executive.
Joking around with his constituents, Espinosa quipped "I'll go first not because I'm the mayor, but because I'm a senior citizen," before proceeding to the polling precinct to begin the voting process.
By 12:30 pm, Espinosa was able to vote in the school using a replaced and functioning VCM.
Espinosa is squaring off with Treñas for the mayoralty seat of Iloilo City. (READ: Brothers-in-law clash over Iloilo City mayoralty race)

– Rappler.com