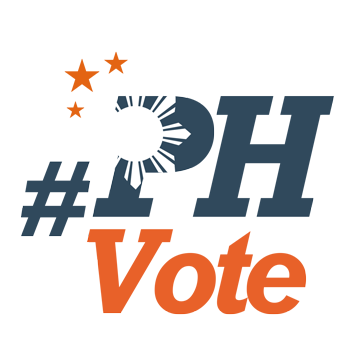 1
Victory for all 3 Duterte children in Davao City

DAVAO CITY, Philippines (2nd UPDATE) – As expected, President Rodrigo Duterte's 3 children dominated the Davao City elections, sweeping the mayoral and vice mayoral posts, as well as a congressional seat.
Their victory was proclaimed by the Davao City Board of Canvassers on Tuesday night, May 14.
Results shown by the Davao City Board of Canvassers showed that Davao City Mayor Sara Duterte is set to keep her post for another term.
Sara garnered 580,058 votes, leading to a landslide win against her lone opponent, Magdaleno "Jun" Marcellones, who got 4,270 votes.
Sara Duterte has insurmountable lead vs her lone rival Jun Marcellones.

Davao City mayoral race:

- Sara Duterte - 511,393 votes
- Jun Marcellones - 3,853 votes

87% of clustered precincts have reported results.@rapplerdotcom #PHVote pic.twitter.com/u9eOhrwL7q

— Pia Ranada (@piaranada) May 13, 2019
Her younger brother, Sebastian "Baste" Duterte, is running unopposed as vice mayor. Results shown by the Davao City Board of Canvassers showed he got 557,769 votes.
Paolo Duterte, the eldest of the 3, bested his two rivals with 197,024 votes in the race for the first legislative district seat of Davao City.
His opponents Susana Uyanguren and Rex Labis got 5,135 and 2,124 votes, respectively.
Paolo Duterte now has insurmountable lead vs his 2 opponents for 1st District of Davao City congressional seat.

417 out of 432 clustered precincts already reported, accdg to Davao City Board of Canvassers. @rapplerdotcom pic.twitter.com/AmzsTElgrg

— Pia Ranada (@piaranada) May 13, 2019
The victory of the 3 Dutertes secures the Duterte family's hold on Davao City politics. The President had been the city's most influential politician for 3 decades, serving 3 terms as mayor, 3 terms as vice mayor, and one term as 1st District representative.
Sara had served as her father's vice mayor before herself serving two terms as mayor. Paolo was a barangay captain and then vice mayor. Baste has never held an elective post before. The 2019 elections is his first time entering politics. – Rappler.com
Follow Rappler's full coverage of the 2019 Philippine elections here.
Bookmark this Rappler page for real-time election results.