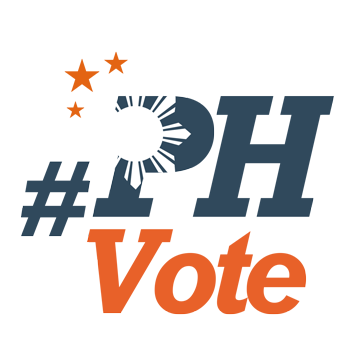 1
Hugpong ng Pagbabago sweeps Senate race in Davao City

DAVAO CITY, Philippines – If Davao City had its way, only Hugpong ng Pagbabago (HNP) senatorial candidates would win the 2019 Senate race.
Results from all of Davao City voting precincts showed that all 12 winning senatorial candidates in the city are those endorsed by HNP, the Davao regional party founded by the city's mayor and presidential daughter Sara Duterte.
This comes as no surprise from the bailiwick of President Rodrigo Duterte. HNP is allied with the administration, and among the party's criteria for endorsing a senatorial bet is their support for the Chief Executive.
Duterte's right-hand man, Christopher "Bong" Go, is Davao City's top pick for senator, followed by Duterte's first police chief, Ronald dela Rosa.
Of HNP's 13 candidates, only former reporter Jiggy Manicad did not land in Davao City's winning circle. But he was not far away, grabbing the 15th spot with 166,454 votes.
Here's the list of winning senatorial candidates in Davao City:
1- Bong Go - 533,550
2- Ronald dela Rosa - 518,778
3 - Pia Cayetano - 448,599
4 - Cynthia Villar - 445,757
5 - Francis Tolentino - 400,297
6 - Sonny Angara - 384,773
7 - Imee Marcos - 367,008
8 - JV Ejercito - 322,773
9 - Koko Pimentel - 297,452
10 - Dong Mangudadatu - 297,338
11 - Bong Revilla - 239,899
12 - Jinggoy Estrada - 225,217
Grace Poe, the Senate race's overall second-placer, almost made it to Davao City's senatorial winning circle. She landed in the 13th spot with 207,861 – 17,356 votes away from 12th placer Jinggoy Estrada.
Reelectionist Senator Aquilino "Koko" Pimentell III managed a spot (9th) in the winning circle even if HNP excluded his name from its sample ballot.
Pimentel is president of the ruling PDP-Laban, the President's national political party.
Dong Mangudadatu, a Maguindanao congressman, also won the Senate race in Davao City – in stark contrast to his low ranking in nationwide preelection surveys.
Both Pimentel and Mangudadatu are in PDP-Laban's 5-person slate and in Duterte's personal Senate slate.
The victory of HNP bets in Davao City reflects the landslide victories of the Duterte children in the city's political races – Sara in the mayoral race, Sebastian in the vice mayoral race, and Paolo in the first district congressional race. – Rappler.com