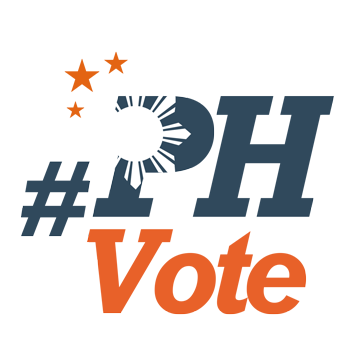 2
Alvarez wins, Floirendo-Del Rosario rule ends in Davao del Norte

DAVAO CITY, Philippines – Former House Speaker Pantaleon Alvarez was reelected as Davao del Norte 1st District Representative while his political rival, Antonio "Tonyboy" Floirendo Jr, lost in his bid for the province's 2nd District congressman.
Partial and unofficial results from the Commission on Elections (Comelec) as of Wednesday, May 15 showed Alvarez leading with 164,270 votes, nearly 100,000 votes more than the 68,470 votes of Davao del Norte Governor Anthony del Rosario.
This is based on results turned in by 92.88% of precincts as of 2:20 pm, Wednesday. The local board of canvassers proclaimed Alvarez the winner on Wednesday.
In the race for 2nd District Representative, Alan Dujali, won with 125,942 votes to Floirendo's 93,035 votes. Dujali is Alvarez' PDP-Laban partymate.
Del Rosario and Floirendo ran under Hugpong ng Pagbabago (HNP), the Davao regional party founded by presidential daughter Sara Duterte. Alvarez is running under the ruling PDP-Laban, the national political party chaired by President Rodrigo Duterte.
Another HNP candidate, Rodolfo Del Rosario Jr, lost against PDP-Laban candidate Edwin Jubahib in the Davao del Norte gubernatorial race.
The Alvarez and PDP-Laban victory is a failure of the Del Rosario-Floirendo alliance, which hitched its wagon to Sara Duterte's Hugpong ng Pagbabago. Del Rosario had banded together with his cousin, Floirendo, Duterte's biggest campaign donor, to unseat former ally Alvarez.
The rift between Floirendo and Alvarez began when their girlfriends had a public spat. Alvarez filed a graft complaint against Floreindo over the alleged anomalous deal between the government and Floirendo's company, the Tagum Agricultural Development Company (Tadeco). This led to the latter's indictment.
In October 2017, Floirendo was expelled from PDP-Laban. Alvarez, as Speaker, ensured Floirendo's legislative district got major budget cuts in the 2018 General Appropriations Act.
Floirendo declared he would try to block another Alvarez speakership by himself vying for Speaker in the next Congress.
Alvarez had also made an enemy of presidential daughter Sara Duterte, who helped oust him from the speakership in 2018. Sara threw her support behind Del Rosario, who is HNP secretary-general. – Rappler.com