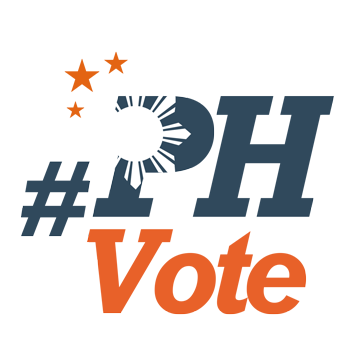 1
Treñas returns as Iloilo City mayor, defeats brother-in-law

ILOILO CITY, Philippines – After a contentious rivalry with his own brother-in-law, Congressman Jerry Treñas of the lone district of Iloilo City is the city's comebacking mayor.
Based on the unofficial, partial results from the Comelec transparency server as of 8 am on Tuesday, May 14, Treñas garnered 134,143 votes and secured a big lead of 68,419 over brother-in-law and incumbent mayor Jose Espinosa III.
Espinosa's wife Gina Sarabia is the sister of Treñas' wife Rosalie.
In a distant third place is Pacita Gonzales – widow of the late former congressman and ex-secretary of justice Raul Gonzalez – with 11,934 votes.
Treñas was proclaimed by the Commission on Elections a little after midnight Monday, May 13, at the Iloilo City Diamond Jubilee Hall.
With this victory, Treñas is slated for his fourth term as Iloilo City mayor, a return to the position that he already held nearly a decade ago. Before he was elected representative of the lone district of Iloilo City in 2010, Treñas had served as city mayor for 3 terms starting in 2001.
'Door open to reconciliation'
The mayoral race had strained Treñas' relationship with his brother-in-law Espinosa.
"I never closed any doors for reconciliation, I'm always open to a resolution," Treñas told Rappler on Monday after voting at his designated polling precinct in at L. Mirasol Memorial School in Dungon B, Jaro.
The two men traded barbs in the media and were cold to each other throughout the campaign.
Their squabble reached its peak in August 2018 after the office of the city mayor allegedly cut off the power to congressman Treñas' office along Macario Peralta Street in Iloilo City proper.
"Ako gapati nga if amigohay lang ta tanan mas mayo para sa atun syudad," Espinosa told Rappler at A. Montes Elementary School along Zamora Street, Iloilo City proper after casting his ballot. (I believe that if we're all in the same team, it would be better for our city.)
"I'd rather be at peace with everyone, I'm the type of person who can't sleep easy if I have an enemy," Espinosa added in mixed Filipino and Ilonggo. – Rappler.com
Follow Rappler's full coverage of the 2019 Philippine elections here.
Bookmark this Rappler page for real-time election results.