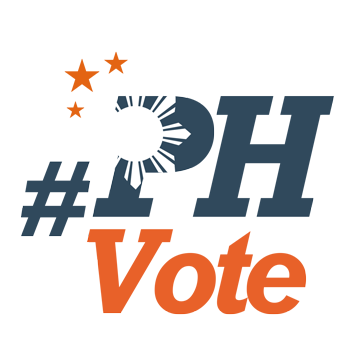 3
Chel Diokno to teary-eyed supporters: 'I will never forget the love you gave me'

MANILA, Philippines – In a cramped room inside the Aurora Tower in Quezon City, emotions ran high as supporters of human rights lawyer turned opposition senatorial candidate Chel Diokno gave his concession speech.
"I will never be the same after this campaign," Diokno told the audience members, who could be heard crying from their seats. "And for the rest of my life, I will never forget the love and support that all of you have given this effort."
Young and old, students and professionals alike gathered at Diokno's campaign headquarters on Tuesday night, May 14, when partial and unofficial election results showed the Otso Diretso bet finished the Senate race at the 21st place.
Still, Diokno looked positively at his loss, pointing out more than 6 million people chose him despite the odds stacked against his campaign. (READ: Robredo: No matter the election results, Otso Diretso's fight continues)
"Nakikita ko 'yong mga tweet. 'Wag kayong mag-sorry. There's no need to be sorry for anything. We did our best and we did well," said Diokno. (READ: 'We had one shot': #SalamatChel trends for Twitter's woke lolo)
(I saw your tweets. Don't say sorry. There's no need to be sorry for anything. We did our best and we did well.)
"Akala nila ay takot tayong lahat. Akala nila walang lalaban. Akala nila walang maninindigan. Aba, naka-ilang milyong votes tayo? Six million ang nanindigan diyan," he added.
(They thought all of us were scared. They thought no one would fight them. They thought no one would stand up. But how many votes did we get? That's six million people who made a stand.)
Before Diokno entered the room, his son and acclaimed director Pepe asked the crowd to stand up while Diokno's daughter Ines handed out placards that read, "Salamat, Chel (Thank you, Chel)."
When Diokno finally entered the room, he got a rockstar treatment from his supporters who shouted his name repeatedly.
He knew the Otso Diretso supporters were disheartened, as no opposition candidate made it to the coveted winners' circle. The last time the opposition failed to win even a single seat in the senatorial elections was 80 years ago in 1938 during the time of then-president Manuel L Quezon.

But Diokno wants his supporters to look beyond his electoral loss.
"I'm not at all sad at the outcome of this elections. Sa akin eh gano'n lang 'yan (That's just what happened). It really doesn't matter to me. I have said this from the beginning: What is important is the light that we have shone in the darkness," said Diokno.
'Woke lolo' will keep going
To cheer up the crowd, Diokno decided to read out loud tweets addressed to him. One Twitter user said he wanted Diokno to run again in 2022, to which the audience loudly replied, "Yes!"
While Diokno said he has yet to even begin thinking about running another campaign, he wants his supporters to continue pushing for the issues he has stood for, like justice for victims of President Rodrigo Duterte's bloody drug war, crucial reforms in the judicial system, and the prevention of Chinese militarization in the West Philippine Sea.
"Napakalakas ng power ng truth. Kaya nga no'ng una sabi ko eh sabi ng father ko, truth is the power of the powerless. Binago ko nang onti 'yon. Sabi ko truth is the power of the people. And binago ko po ulit 'yon. Sabi ko youth is the power of the people," said Diokno.
(The power of truth is so strong. My father us to say truth is the power of the powerless. I changed that a bit. I said truth is the power of the people. And I changed that again. I said the youth is the power of the people.)

The man who has embraced the "woke lolo" tag his young supporters gave him now wants more people to be made aware of the pressing problems of the country and the need for everyone to work together to address these issues.
"Because power is all about relations. Kung mayroong oppressed, mayroong nago-oppress, hindi ho ba? Pero kung tayo ay magising at mamulat at maging woke, magpapa-oppress pa ba tayo? And that is what we have planted. 'Yan po ang ating itinanim sa ating kampanya," said Diokno.
(Because power is all about relations. If someone is oppressed, there is an oppressor, right? But if all of us will be awakened and become woke, would we still allow ourselves to be oppressed? And that is what we have planted. That is what we have planted in this campaign.)
He ended his speech by telling the crowd to stop crying for him.
"This is a time for us to celebrate. Kailangang magche-CHELebrate tayo ngayon (We have to celebrate now)," said Diokno, once again using a pun on his first name.
Like the rest of Otso Diretso who have conceded defeat, Diokno said the fight is not yet over.
"Bukas na bukas, kailangan may iba pa tayong ma-woke. Kasi isipin natin, kung every day may ma-woke tayong isa, at the end of one year, ilan na ang mawo-woke natin? At the end of two years, doble pa. At the end of 3 years, ay, wala nang makakapigil sa ating ginagawa," he said.
(Tomorrow, we need to continue to make others woke. Because if you think about it, if we make one woke person a day, at the end of the one year, how many people would that be? At the end of two years, the number would double. At the end of 3 years, no one would be able to stop us.) – Rappler.com