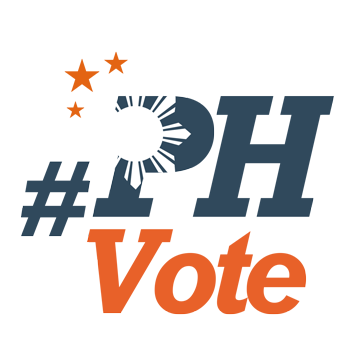 2
Isko Moreno on Erap: 'May pagsikat, may paglubog'

MANILA, Philippines – The mayoralty race in Manila is a story that can write itself: a mentor and a mentee – two charismatic former actors – overcame personal difficulties to rise to political power but found themselves in a very bitter split later on.
The campaign trail turned so nasty for the unsuccessful reelectionist Manila Mayor Joseph "Erap" Estrada and his successor, mayor-elect Isko Moreno, that the latter's victory speech on Tuesday, May 14, revolved around forgiveness and moving on.
"If God can forgive, then so can we. I know you're proud to be part of this, but I want you to be humble, magpakababa po kayo mga kasama (bow your heads down in humility). I don't want to lead a divided city," Moreno said to a pack of supporters who waited for more than 18 hours for his proclaimation as the victor in a race that he had won by a landslide.
With all votes canvassed, Moreno had 357,925 votes against Estrada's 210,605 votes.
The Estrada camp had called Moreno "walang utang na loob (an ingrate)" for running against him in the 2019 elections.
After he lost in the 2010 presidential race, Estrada took another crack at elective office, this time setting his sights on Manila where he ran and won as mayor in 2013, with the reelectionist vice mayor Moreno as his equally successful running mate.
Estrada supposedly promised Moreno's camp that he would only stay for one term, paving the way for Moreno to launch his mayoral bid. But Estrada instead decided to seek a second term – which he won – in 2016, prompting Moreno to try his luck in the senatorial race, where he lost.
During his proclamation rally on March 30, Moreno – a longtime Manila councilor who started his political career in the capital in 1998 – addressed Estrada in his speech when he said, "Hindi mo na ko makakaloko ng dalawahan, makakaisa ka na lang (You can't fool me a second time, you can only fool me once)."
Moreno added: "Kayo, tayo, ang nagtulong-tulong na ibangon ang kanyang puri dahil 'yun ang hinihingi niya sa pagkakalugmok niya. Tayo na mga batang Maynila. Ngayon, sino ang walang utang na loob (You, we, helped defend his honor because that's what he asked of us during his defeat. We Manileños did that for him. Who is an ingrate now)?"
On Wednesday, Moreno said it was all water under the bridge but it seemed he could not help himself.

Asked to respond not only to Estrada's defeat in Manila, but also to the fall of the Estradas in San Juan and even in the national scene, Moreno said: "Bukas sisikat ang araw, at katiyakan sa hapon, lulubog ang araw. Ganoon din ang buhay ng tao – may pagsikat, may paglubog (Sure as the sun would rise tomorrow, the sun would set at day's end. The same goes for life – there's a rise, there's a fall)."
He added: "Dalawang bagay lang 'yan. Sa paglubog, hihintayin mo pa ba 'yun o bago pa lumubog, ay alam mo na ang dapat mong gawin (There are only two things. Do you wait for the fall, or before it happens, you already know what you should do)? Today's election is going to be our teacher in the future; it teaches us something, that sometimes you should know when to stop)."
Initially contending the results by saying his loss in his own barangay was unconceivable, Estrada eventually conceded on Tuesday afternoon.
"I did my best. We have to accept [defeat]. There's that saying that the voice of the people is the voice of God," Estrada said, as shown in this News5 video.
Promises
Moreno said that in the next 12 months, Manileños can expect the benefits of a social amelioration program such as pension for senior citizens, allowance for students, and nutrition assistance for children.
Moreno also promised to lower real estate taxes.
The 44-year-old former trash picker said he would launch a 10-year physical development program that will start with Manila's garbage problem.
"I will not allow myself to sit...inside my house while the national government cleans up Manila Bay [and I'm] doing nothing," Moreno said, referring to the Duterte administration's massive cleanup drive of Manila Bay.
Moreno is also confronted with the challenge of extensive human rights violations in the nation's capital.
Manila ranks the highest in Metro Manila in terms of drug-related killings outside police operations, with 161 killings recorded by the Philippine National Police from July 2016 to Octobr 2018.

Deaths in police operations are documented in court, with 35 alleged extrajudicial killings in San Andres Bukid pending before the Supreme Court, and a hapless killing of an epileptic by a local cop that the the Office of the Ombudsman had concluded as murder.
Rappler also investigated summary executions in Tondo, where families of slain drug personalities identified a local Manila cop as behind the killings. In another report, Rappler investigated the links of local Manila police to vigilantes, also in Tondo.
"I can guarantee you that human rights will be respected in Manila. Criminals will not be tolerated," Moreno said on Tuesday.
Manila, which is grappling with high poverty and crime rates, has proven itself to be tough, rough, and a city that can withstand bad storms, and even bad leaders.
Moreno promised so much, and there's enormous pressure on him to deliver, as seen in his huge margin over Estrada.
A tall order follows him now.
"Ang tagumpay ay pansamantala lamang; ang obligasyon ay 3 taon (Victory is fleeting; my obligation is for 3 years.) We will do our jobs altogether," said Moreno.
Moreno better not disappoint, because as his own victory proves, Manila does not forget. – Rappler.com