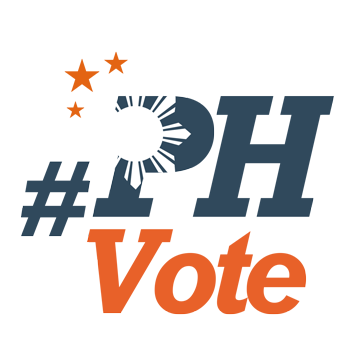 2
Samira Gutoc tops senatorial polls in Marawi City

MANILA, Philippines – Marawi City voters poured their all-out support to fellow Maranao senatorial candidate Samira Gutoc, making her the runaway topnotcher in their home turf.
Gutoc got 40,381 votes in the capital city of Lanao del Sur or 84% of all votes cast on Monday, May 13. Comelec records show 48,298 voted out of the 63,014 registered voters in Marawi.
Many voters appeared to have voted only for her. Administration candidate Christopher "Bong" Go was a distant second in the city, only getting 9,392 votes. That's 19% of votes cast.
The results showed the same trend provincewide. Gutoc topped the senatorial race with 236,383 votes in Lanao del Sur. Go was No. 2 with only 95,301 votes, not even half of the first placer.
Gutoc, who herself was displaced during the siege of Marawi in 2017, used the campaign to elevate issues of Marawi to the national conversation. She is critical of the delayed rehabilitation of the city ravaged by the war and the continued imposition of martial law in Mindanao.
Gutoc thanked the voters of Marawi. "I was a candidate by accident. The Marawi story is what propelled me. My story is the story of many people in Marawi. I had to be motivated. I had to stand up and step up," Gutoc said.
Gutoc said the results also debunked and should put to rest the attacks she received from internet trolls during the campaign. They criticized her for supposedly "using" Marawi to advance her candidacy.
Despite her losing senatorial bid, Gutoc vowed to continue pushing for the immediate rehabiliation of Marawi City. "The senators should really listen to our pleas," she said.

Gutoc did not get the same support from other provinces in the Bangsamoro Autonomous Region in Muslim Mindanao (BARMM), however.
Based on latest tallies, she placed 15th in Maguindanao, 18th in Basilan, 23rd in Sulu, 27th in Tawi-Tawi, and 19th in Cotabato City.
Administration candidates generally dominated in BARMM provinces, particularly Go, Ronald Dela Rosa, Ramon "Bong" Revilla Jr., and reelectionist Senator Cynthia Villar.
The Muslim candidate in the administration ticket, Dong Mangudadatu, performed better than Gutoc in the overall tally. He ranked 19th.
In BARMM areas, Mangudadatu ranked 2nd in his home province Maguindanao. He was 3rd in Marawi City, 4th in Lanao Del Sur, 4th in Cotabato City, 6th in Tawi-Tawi, 9th in Sulu, and 12th in Basilan
Sulu 2nd District Representative Princess Lady Ann Sahidullah placed 5th in her home province Sulu. – Rappler.com