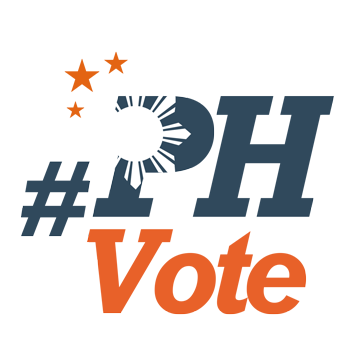 1
Complete, official results of 2019 senatorial elections

MANILA, Philippines – The Commission on Elections (Comelec), sitting as the National Board of Canvassers (NBOC), released the complete and official results of the 2019 senatorial elections on Wednesday, May 22.
The NBOC finished canvassing all 167 certificates of canvass (COCs) over a week after the May 13 elections.
Here is the final list of the 12 elected senators and their corresponding votes, according to the Senatorial Summary Statement of Votes obtained by reporters early Wednesday morning:
Cynthia Villar - 25,283,727
Grace Poe - 22,029,788
Bong Go - 20,657,702
Pia Cayetano - 19,789,019
Bato dela Rosa - 19,004,225
Sonny Angara - 18,161,862
Lito Lapid - 16,965,464
Imee Marcos - 15,882,628
Francis Tolentino - 15,510,026
Koko Pimentel - 14,668,665
Bong Revilla - 14,624,445
Nancy Binay - 14,504,936
Even before the canvassing was completed, some senatorial candidates had already conceded defeat, based on the partial, unofficial results which were earlier transmitted and made public.
The tallies below show how the canvassing progressed from May 14 to 20, prior to the final list on May 21. Rappler listed candidates in the 1st to 20th spots.
Based on 165 out of 167 COCs, accounting for 99.13% of registered voters - Monday, May 20
Cynthia Villar -

25,215,678

Grace Poe -

21,981,275

Bong Go -

20,579,811

Pia Cayetano -

19,719,629

Bato dela Rosa -

18,922,017

Sonny Angara -

18,110,367

Lito Lapid -

16,937,755

Imee Marcos -

15,811,231

Francis Tolentino -

15,446,517

Koko Pimentel -

14,617,686

Bong Revilla -

14,608,102

Nancy Binay -

14,484,839

JV Ejercito -

14,281,173

Bam Aquino -

14,117,528

Jinggoy Estrada -

11,344,293

Mar Roxas -

9,818,557

Serge Osmeña -

9,424,939

Doc Willie Ong -

7,547,123

Dong Mangudadatu -

7,463,869

Jiggy Manicad -

6,866,623
Based on 162 out of 167 COCs, accounting for 97.35% of registered voters - Sunday, May 19
Cynthia Villar -

24,757,642

Grace Poe -

21,563,558

Bong Go -

20,223,738

Pia Cayetano -

19,390,096

Bato dela Rosa -

18,639,583

Sonny Angara -

17,786,740

Lito Lapid -

16,587,742

Imee Marcos -

15,362,702

Francis Tolentino -

15,196,397

Koko Pimentel -

14,395,957

Bong Revilla -

14,279,625

Nancy Binay -

14,065,071

JV Ejercito -

13,983,153

Bam Aquino -

13,895,154

Jinggoy Estrada -

11,085,896

Mar Roxas -

9,651,230

Serge Osmeña -

9,298,621

Doc Willie Ong -

7,456,432

Dong Mangudadatu -

7,375,137

Jiggy Manicad -

6,817,749
Based on 158 out of 167 COCs, accounting for 94.39% of registered voters - Saturday, May 18
Cynthia Villar -

24,199,174

Grace Poe -

21,183,332

Bong Go -

19,568,909

Pia Cayetano -

18,999,378

Bato dela Rosa -

18,045,456

Sonny Angara -

17,442,174

Lito Lapid -

16,252,252

Imee Marcos -

15,079,596

Francis Tolentino -

14,741,637

Koko Pimentel -

13,948,863

Bong Revilla -

13,873,309

Nancy Binay -

13,784,692

JV Ejercito -

13,677,424

Bam Aquino -

13,675,820

Jinggoy Estrada -

10,824,531

Mar Roxas -

9,516,779

Serge Osmeña -

9,132,360

Doc Willie Ong -

7,388,298

Dong Mangudadatu -

6,980,908

Jiggy Manicad -

6,732,723
Based on 147 out of 167 COCs, accounting for 91.80% of registered voters - Friday, May 17
Cynthia Villar -

23,610,580

Grace Poe -

20,711,849

Bong Go -

19,030,884

Pia Cayetano -

18,550,012

Bato dela Rosa -

17,567,258

Sonny Angara -

17,027,333

Lito Lapid -

15,778,223

Imee Marcos -

14,775,948

Francis Tolentino -

14,387,602

Koko Pimentel -

13,563,083

Nancy Binay -

13,453,117

Bong Revilla -

13,442,578

Bam Aquino -

13,384,293

JV Ejercito -

13,344,417

Jinggoy Estrada -

10,512,191

Mar Roxas -

9,307,456

Serge Osmeña -

8,961,091

Doc Willie Ong -

7,297,335

Dong Mangudadatu -

6,750,220

Jiggy Manicad -

6,647,710
Based on 129 out of 167 COCs, accounting for 74.97% of registered voters - Thursday, May 16
Cynthia Villar -

19,383,224

Grace Poe -

17,043,889

Bong Go -

15,685,847

Pia Cayetano -

15,330,363

Bato dela Rosa -

14,529,585

Sonny Angara -

14,023,811

Lito Lapid -

12,628,054

Imee Marcos -

12,618,428

Francis Tolentino -

11,975,435

Koko Pimentel -

11,283,357

Nancy Binay -

11,041,386

Bam Aquino -

11,001,047

Bong Revilla -

10,988,697

JV Ejercito -

10,984,412

Jinggoy Estrada -

8,654,021

Mar Roxas -

7,632,814

Serge Osmeña -

7,424,229

Doc Willie Ong -

6,071,203

Dong Mangudadatu -

5,709,961

Jiggy Manicad -

5,530,795
Based on 89 out of 167 COCs, accounting for 40.60% of registered voters - Wednesday, May 15
Cynthia Villar -

10,416,332

Grace Poe -

9,151,162

Bong Go -

8,549,086

Pia Cayetano -

8,417,229

Bato dela Rosa -

8,025,527

Sonny Angara -

7,699,782

Imee Marcos -

7,157,978

Lito Lapid -

6,607,637

Francis Tolentino -

6,552,739

Koko Pimentel -

6,220,434

JV Ejercito -

6,079,028

Nancy Binay -

5,949,885

Bam Aquino -

5,722,776

Bong Revilla -

5,677,321

Jinggoy Estrada -

4,696,167

Serge Osmeña -

4,030,825

Mar Roxas -

4,018,209

Doc Willie Ong -

3,592,495

Jiggy Manicad -

3,157,138

Dong Mangudadatu -

3,138,647
Based on 34 out of 167 COCs, accounting for 16.05% of registered voters - Tuesday, May 14
Cynthia Villar -

4,092,454

Grace Poe -

3,650,288

Bong Go -

3,293,341

Pia Cayetano -

3,251,819

Bato dela Rosa -

3,128,061

Sonny Angara -

3,022,955

Imee Marcos -

2,850,643

Francis Tolentino -

2,584,833

Lito Lapid -

2,520,316

Koko Pimentel -

2,439,571

Nancy Binay -

2,366,035

Bam Aquino -

2,335,724

JV Ejercito -

2,292,264

Bong Revilla -

1,997,438

Serge Osmeña -

1,692,319

Mar Roxas -

1,685,891

Jinggoy Estrada -

1,669,311

Doc Willie Ong -

1,623,248

Chel Diokno -

1,271,692

Jiggy Manicad -

1,231,050
– Rappler.com