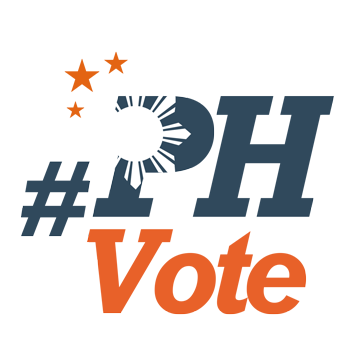 1
How did localities mired in environmental woes vote in 2019 elections?

MANILA, Philippines – A year before the 2019 midterm elections, the Duterte administration began its crackdown on tourist destinations facing different environmental problems.
The national government began rehabilitating Boracay Island in April 2018 and has since promised to assess all tourist destinations, including the popular Manila Bay.
Following the May 13 elections, the Department of Environment and Natural Resources (DENR) called on newly-elected city and municipal mayors to prioritize the enforcement of environmental laws in their localities.
"We call on newly-elected local officials to give priority to full and strict implementation of environmental laws, particularly on solid waste management," Environment Secretary Roy Cimatu said in a statement on Sunday, May 19.
Environment Undersecretary for Solid Waste Management and LGU Concerns Benny Antiporda warned local government officials against violating the provisions of Republic Act No. 9003 or the Ecological Solid Waste Management Act of 2000.
"We will go after both newly-elected and outgoing local officials who violated environmental laws," he added.
But what was the 2019 local elections like in areas that are covered by the ongoing crackdown? Rappler has this running list, based on data from the Comelec transparency server.
Malay, Aklan (Boracay)
Popular tourist destination Boracay is under the jurisdiction of Malay town in Aklan.
Malay Mayor Ceciron Cawaling, who was ordered dismissed by the Office of the Ombudsman for grave misconduct and other offenses linked to the environmental degradation of Boracay, was reelected as mayor.
He garnered 16,277 votes, defeating his opponents John Yap and Rodgiet Ranara, who got 12,620 votes and 1,200 votes, respectively.
Days after his victory, Cawaling said it is time to work together for the future of Boracay and Malay town.
"Kailangan pagtulungan natin na magkaroon ng tamang relasyon ang national at local governments. Kalimutan na natin ang nakalipas – ang eleksyon – moving forward tayo. Ayusin nating lahat lalo na sa ikakabuti at tamang implementasyon ng mga tourism at environmental laws," he said.
(Let us help each other build better relations between the national and local governments. Let us forget the past – the elections – and let us move forward. Let us fix all these especially for the good and for the proper implementation of tourism and environmental laws.)
City of Manila (Manila Bay)
This midterm election saw reelectionist Mayor Joseph "Erap" Estrada lose to his former ally, Francisco "Isko Moreno" Domagoso. Domagoso garnered 357,925 votes over Estrada's 210,605 votes.
In a Rappler Talk interview days after his victory, Domagoso said local officials, owners of establishments such as restaurants, and heads of institutions found violating environmental laws in Manila Bay "will be apprehended."
"They're going to pay the price of not following environmental laws. It will be different now," he added, noting in the same interview that reclaiming land in Manila Bay will not be his priority.
Panglao, Bohol (Panglao Island)
In Panglao, Bohol, Leonila Montero was reelected as mayor with 11,392 votes, defeating rivals Venzencio Arcamo and Ruben Arbilon. Arcamo got 8,042 votes, while Arbilon got 292 votes.
Tourism Secretary Bernadette Romulo Puyat had earlier criticized Montero, owner of Alona Tropical Resort in Alona Beach, for violating her own town's easement ordinance.
The Office of the Ombudsman ordered the dismissal of Montero in February 2018 after she was found guilty of grave misconduct. She later reassumed office after the Court of Appeals ruled she was guilty only of simple misconduct.
Coron, Palawan
In Coron, Palawan, Mario Reyes will return to the mayor's office after winning 13,303 votes, beating incumbent Mayor Ajerico Barracoso's 10,690 votes and Wilson Nonales' 487 votes.
Coron faces a water problem, mainly attributed to the town's lack of a centralized wastewater treatment facility.
At the start of the DENR crackdown in Coron, the municipal government under Barracoso submitted a proposal to the Tourism Infrastructure and Enterprise Zone Authority to fund the town's planned P450-million centralized sewage treatment plant. (READ: DENR to remove illegal structures in Coron Bay)
Meanwhile, the incoming mayor and his brother, former Palawan governor Joel Reyes, were implicated in the 2011 murder of environmentalist and broadcast journalist Gerry Ortega. Mario Reyes was granted bail in May 2016. (READ: TIMELINE: Gerry Ortega muder case)
El Nido, Palawan
Former El Nido mayor Edna Lim won the mayoral race in the tourist town, winning against reelectionist Mayor Nieves Rosento with 12,185 votes. Rosento himself garnered 9,758 votes.
When she was mayor, the El Nido municipal government implemented various environmental projects, among them, the launch of a massive study on coral reefs and ecosystem services in 2014 with the environment department and various universities around the world. (READ: El Nido Study to unlock value of ecotourism)
Also in 2014, Lim reportedly negotiated a loan with the Development Bank of the Philippines to fund the construction of El Nido's sewage facility.
The ongoing rehabilitation of El Nido forms part of Cimatu's directive to protect all bodies of water in the country for people to enjoy their most beneficial use. On May 15, the DENR issued cease and desist orders against 10 hotels for "gravely polluting" Bacuit Bay.
Puerto Galera, Oriental Mindoro
Puerto Galera Mayor Rocky Ilagan was reelected with 14,773 votes. He ran unopposed.
At the beginning of the DENR's crackdown in Puerto Galera, Ilagan supported the department's findings on the town's sewage problems and the poor water quality in Sabang Bay and White Beach.
He maintained that the problems there had persisted over the last 10 years.
Puerto Princesa, Palawan
Puerto Princesa Mayor Lucilo Bayron was reelected as mayor with 59,944 votes, defeating rivals Luis Marcaida III (41,434 votes), Jimmy Cañete (3,305 votes), and Antonio Arosio (270 votes).
As mayor, the controversial Bayron initiated various environmental projects for Puerto Princesa, among them, the septage, sewerage, and sanitation project launched in October 2018 to address water pollution in Puerto Princesa Bay.
Puerto Princesa also faces other problems. In February 2018, Cimatu said that the increasing number of people contributed to the concentration of carbon gas at the Puerto Princesa Underground River.
Experts said the level of carbon gas remains within the allowable limit, but a study on the area's carrying capacity is being conducted. – Addie Pobre/Rappler.com