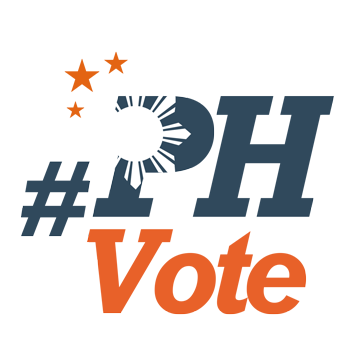 1
'Most anti-Duterte mayor' wins 3rd term in Cagayan De Oro City

CAGAYAN DE ORO CITY, Philippines – Cagayan De Oro City Mayor Oscar Moreno won a landslide victory against Jose Gabriel "Pompee" La Viña, the social media director of President Rodrigo Duterte in the 2016 presidential campaign.
La Viña, who tagged Moreno as the "most anti-Duterte mayor" during the campaign, came in second by a wide margin of nearly 70,000 votes. He ran a social media campaign that attempted but failed to rally enough of Duterte's supporters in the province behind him.
Moreno was actually the candidate of the administration party PDP-Laban. La Viña ran under the local party PaDayon Pilipino-Centrist Democratic Party.
Moreno, who will serve his 3rd term, received 157,816 votes. La Viña got 89,736 votes.
"The sovereign people of Cagayan de Oro City have spoken resoundingly and decisively. Regardless of our political colors or persuasions, we must all vow to respect and abide by the people's mandate. Sovereignty must always reside in the people," Moreno said after he was proclaimed the winner on Wednesday, May 15.
PDP-Laban was the biggest winner in the elections in the city, sweeping almost all elected positions.
Raineir Joaquin Uy won the vice mayoral race by a margin of over 40,000 votes against Nadia Emano-Elipe, daughter of former mayor Vicente Emano.
PDP-Laban also won 14 out of the 16 city council seats. Among the winners is Duterte's close ally former ABS-CBN Davao broadcaster Girlie Balaba.
In the congressional races, PDP-Laban candidate Klarex Uy won in the 1st District but it was longtime representative Rufus Rodriguez of the Centrist Democratic Party of the Philippiens who won against Duterte's candidate Allab Lim in the 2nd District.
La Viña and his party centered the campaign on allegations of corruption against Moreno. He promised he would be able to deliver, if he was elected, the Mindanao fast train to connect Cagayan De Or to Davao City.
La Viña is now facing complaints from campaign workers who were not paid for their services. La Viña media coordinator Nicole Managbanag said they didn't receive payment for only a few days. She said the coalition of La Viña, Emano and the Rodriguez are still liquidating expenses.
"Besides, La Viña already gave his share to the coalition," Managbanag said.
La Viña's social media campaign saw similar strategy seen in Duterte's 2016 campaign. Several Facebook pages used to distribute his campaign messages were accused of spreading disinformation against his rivals. – Rappler.com