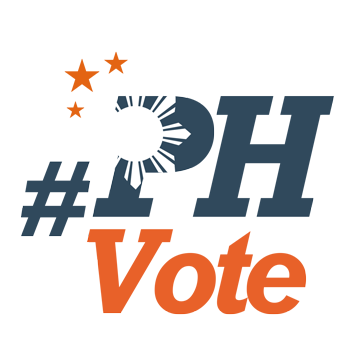 1
Nancy Binay blames family feud, lack of machinery for low ranking in 2019

MANILA, Philippines – Senator Nancy Binay blamed her ongoing family feud and lack of machinery for her low ranking in the 2019 senatorial race.
Binay on Thursday, May 16, claimed victory as the 12th senatorial candidate in the winning circle, over fellow reelectionist Senator JV Ejercito, who is closely trailing her in the partial, unofficial count.
During the latter part of the campaign, preelection surveys showed Binay ranking 9th to 15th.
"That's where machinery, which I don't have, kicked in. I am not part of PDP-Laban and Hugpong ng Pagbabago," Binay said in a mix of English and Filipino during a press conference.
To further push her point, Binay said that when it came to political advertisement spending, she was at the tailend of the list, compared to leading senatorial bets.
Binay ran as an independent under her party, the United Nationalist Alliance (UNA).
Another reason for the decline, she said, was the feud within her family.
"[The fight] in Makati was also a factor," Binay said.
She said there were times during the campaign when she was mistaken for her sister Abby. According to the senator, some people asked her why they saw her fighting with her brother on television.
"Sabi ko, 'Ha, hindi ako 'yun.' So parang I think di nila na-differentiate. Na-mix up. Ito talaga, ito nagiging feedback," she said.
(I said, "No, that's not me." So I think they couldn't differentiate us. They mixed us up. This was the feedback I was getting.)
Her siblings Junjun and Abby figured in a public fight over the mayoralty in Makati City. The quarrel later on dragged the whole family, as their patriarch, former vice president Jejomar Binay, chose to side with Abby, while Nancy and her other sisters sided with their brother.
In the end, Abby won as mayor while the former vice president lost in the congressional race.
Asked if she regrets not running under any administration slate, Binay said she knew what she was up against from the start.
"I knew at the beginning of my campaign that I have to stand by my decision to run as an independent," Binay said in a mix of English and Filipino.
She also has no misgivings with taking a side in the family conflict despite what she believes was its negative effect on her campaign.
"[Junjun] has been there for us, it's my turn to be there for him.... Mas nangingibabaw sa akin ang pagiging ate kaysa pagiging senador (My being a sister outweighs my being a senator)," she said.
In 2013, Binay ranked 5th in the senatorial polls. – Rappler.com