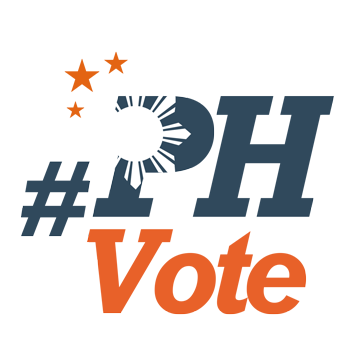 1
Piñol's brother, daughter win posts in Cotabato province

MANILA, Philippines – Agriculture Secretary Emmanuel Piñol's brother and daughter won posts in Cotabato province.
His brother Joselito Piñol won the vice mayoral race in M'lang town after getting 22,885 votes. He was the running mate of winning mayoral candidate Russel Abonado. They both ran under the administration party PDP-Laban.
Piñol's daughter Maria Krista Piñol Solis is also leading the race for Cotabato's 2nd District Provincial Board. The canvassing of votes is almost complete.
Solis also ran under PDP-Laban.
Three of Piñol's brothers were not as lucky, however.
Second District Board Member Socrates Piñol lost the vice gubernatorial race to Nacionalista Party (NP) stalwart Emmylou Taliño-Mendoza. She recorded an insurmountable lead of 209,064 votes based on results from 93% of all all polling precincts.
In the congressional race for Cotabato's 2nd District, Efren Piñol came in second place to NP candidate Rudy Caoagdan. Piñol lagged behind by over 20,000 votes, based on results from 93% of all all polling precincts.
In Kidapawan City, incumbent Vice Mayor Bernardo Piñol, Jr. also lost his mayoral bid. NP candidate incumbent Mayor Joseph Evangelista received 38,761 votes. Piñol got 23,208 votes.
Watchdog
Before joining President Rodrigo Duterte's Cabinet, Emmanuel Piñol served the province as M'lang mayor for 3 years, vice governor for 3 years, and governor for 9 years.
Piñol, in his role as Cabinet Officer for Regional Development and Security (CORDS) for SOCCSKSARGEN, was tasked to monitor vote buying and "political terrorism" in the region.
He organized 3,000 habal-habal and tricycle drivers to monitor the polls. He called the group "Duterte Volunteers" and made them wear IDs bearing his and the President's faces.
He said he also had two men "identified to be connected to Mayor Joseph Evangelista" – his brother's rival – arrested by the Criminal Investigation and Detection Group in Kidapawan City for carrying firearms.
Several arrests were made in the province during the campaign in relation to alleged vote buying. On May 7, two barangay chairmen were found with envelopes containing money and bags of rice in the Municipality of M'lang. (READ: Threats, vote-buying in Bangsamoro region on eve of midterm polls)
On May 10, two church workers and a teacher were among those caught for alleged vote buying. – Rappler.com