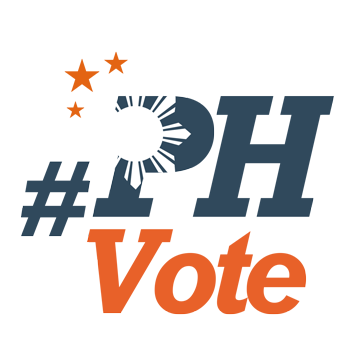 1
Fewer polling precincts post 100% turnout in 2019

MANILA, Philippines (UPDATED) – In a clustered precinct, every registered voter turning up seemed improbable, but in some areas it somehow happened on Election Day, May 13.
Based on the last transmission file generated by the Commission on Elections (Comelec) Transparency Server – partial, unofficial tallies with 98.42% of precincts reporting as of Tuesday, May 21 – at least 32 precincts in the Philippines posted 100% voter turnout.
This is significantly lower than the 119 local precincts recorded in 2016, and 70 in 2013. These counts, even for 2019, are just less than 0.1% of around 85,000 clustered precincts nationwide.
The full-turnout 2019 precincts are located in 12 provinces in 6 regions – mostly in Mindanao – with a total of 9,511 registered voters. Most of them are in 7 towns in Lanao del Sur and in 3 towns in Lanao del Norte.
Combining the votes for national posts in these precincts, the leader in the Senate race will be Christopher Lawrence "Bong" Go with 6,304 votes, followed by Ronald "Bato" dela Rosa, with 5,967 votes.
Rounding up the top 6 are Zajid "Dong" Mangudadatu, Ramon "Bong" Revilla Jr, Juan Edgardo "Sonny" Angara, and Samira Gutoc. From the opposition slate, only Gutoc – who hails from Marawi City – made the top 12.
There are also 52 precincts with 100% turnout in overseas absentee voting (OAV) areas that used vote-counting machines (VCM). It's also fewer than the 128 OAV precincts with the same turnout in 2016.
However, the OAV precincts were configured differently in the automated election system.
Overseas voters vote in consulates and other foreign posts, and are not assigned to a specific precinct like Philippine-based voters. Therefore, each OAV precinct is allotted the maximum 1,000 registered voters per VCM ID in the data. When 1,000 votes have been counted for a VCM ID, it uses the next assigned VCM ID, the IT department of the Comelec confirmed to Rappler.
Results in these "full-turnout" OAV precincts are similar to the overall OAV results for the Senate race, where Dela Rosa and doctor Willie Ong are ahead of the pack.
Vote delivery
Lawyer Rona Caritos of election watchdog Legal Network for Truthful Elections (Lente) said the "100% turnout" behavior usually happens in areas "under the control of one family" that deliver votes, or where "masyado talagang magulo (there is really unrest) in that area."
It is prevalent in areas like the Bangsamoro Autonomous Region in Muslim Mindanao (BARMM), Caritos added, because there are a few watchdogs and monitoring groups there. If there are indeed monitors or even police present, "they can't do much because when they point it out their lives will be in danger," she said in a mix of English and Filipino.
Asked about the decrease of precincts with unusually high turnout in 2019, Caritos argued that either local politicians may have meddled less because there is no "pressure" to deliver votes, or there may not have been much interest in the polls, given that historically overall turnouts in midterm elections are lower than in presidential polls.
Caritos added that the turnout in these areas may also depend on how competitive a contest is, be it at the national or local level – that is, turnout will be higher when a contest is tight between two opponents.
At least 90% turnout
Similarly interesting are precincts with at least 90% turnout.
At least 1,927 clustered precincts – 1,851 in the Philippines and 76 in OAV areas – exhibit this so far. Around 52% of these precincts are in Lanao del Norte and 4 provinces in the BARMM: Lanao del Sur, Maguindanao, Sulu, and Tawi-Tawi.
This is a huge decrease from the 7,325 precincts – 7,280 local and 45 OAV – recorded within the same turnout range in 2016.
The town with the most precincts with at least 90% turnout in 2019 was in Datu Odin Sinsuat in Maguindanao, with 80.
The top 12 senatorial bets in these precincts (including OAV votes) are Bong Go, Ronald dela Rosa, Cynthia Villar, Dong Mangudadatu, Bong Revilla, Francis Tolentino, Imee Marcos, Sonny Angara, Grace Poe, Koko Pimentel, Pia Cayetano, and Nancy Binay. Excluding OAV votes, Lito Lapid replaces Cayetano in the top 12.
Cheating?
A precinct with unusually high or 100% turnout is not enough to conclude there is cheating, but it could be an indicator. Additional evidence should be gathered to prove such cases of cheating.
"It's a red flag...but it's not automatic," said Caritos. "Even if it's 100% turnout, those who will use this in protest cases, for instance, should still show that there are other evidence like affidavits, pictures, or videos that there's just one person shading ballots, for example."
Caritos reiterated their call to Comelec to monitor these full-turnout areas further, especially where it has happened repeateadly across elections.
"In future elections, those areas could be flagged and given special focus. More watchdogs and more security personnel could also be deployed in those areas," she added. – Rappler.com