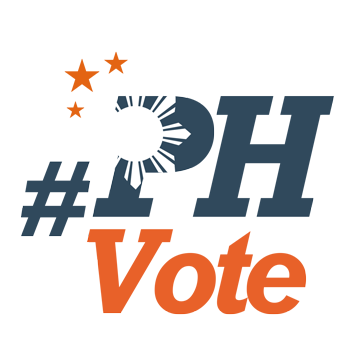 2
Liberal Party bets dominate local races again in Calbayog City

SAMAR, Philippines – The Liberal Party (LP) once again dominated the local races in Calbayog City, winning 11 of the 14 local elective positions in the city.
LP candidates won in the races for vice mayor, and took 10 of the 12 city council seats.
LP did not have a candidate in the mayoralty race won by reelectionist Calbayog City Mayor Ronaldo Aquino, who left the LP last year to run under Lakas-CMD this year.
Aquino was reelected for a third term with 57,761 votes, against closest rival Raymund Uy of the ruing PDP-Laban with 47,552 votes.

Aquino thanked his supporters in a Facebook post the day after elections, as the unofficial count showed him leading in the race. In another Facebook post also on May 14, he said he was extending his hand of reconciliation to his "political nemesis."
"Let us all forgive and forget and unite to make Calbayog brighter," he said.
The rivalry between Aquino and Uy was especially felt in the 2019 midterm elections. During the runup to the polls, violence gripped Calbayog City after gunmen believed to be members of private armed groups killed political leaders and supporters of the reelectionist mayor.
Police Colonel Rolando Miranda, deputy regional director for operations of the Philippine National Police Regional Office in Eastern Visayas, said the incidents would be thoroughly investigated.
Police recorded 4 attacks against Aquino's supporters during the campaign period,
Party domination
Aquino's running mate, reelectionist Vice Mayor Diego Rivera, the LP candidate, won with 54,125 votes, beating former city councilor Toto Bernate by a margin of 7,292 votes.
Ten of the 12 seats for the city councilors were claimed by LP bets.
Four LP candidates won seats in the 1st District, while LP candidate won all 6 seats in the 2nd District.
In the 1st District, the only non-LP candidates who won seats in the city council were Minda Pasacas and Abbie Joy Irigon, both of PDP-Laban.
Those allied with Aquino promised for continued progress in the city and the fulfillment of their campaign motto "Reform Programs Accelerated."
In the 2016 elections, the Liberal Party also won 10 out of 12 seats for city councilors in Calbayog City.
The City Board of Canvassers declared the winners on Thursday, May 16, at 5 pm. Voters' turnout rate in Calbayog City is at 85.22%. – Rappler.com
John Sydric Rendeza is a Rappler mover in Calbayog City, Samar. He is studying BS Electronics and Communications Engineering in Eastern Visayas State University, and is a sports journalist and columnist for the Industrial Wheel, the university's student publication.