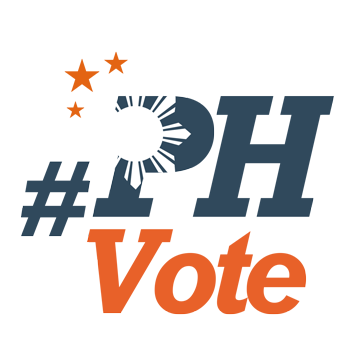 2
Youth officials, cancer patient among PPCRV volunteers in Albay

ALBAY, Philippines – They assisted in the midterm election as poll watchers, documenters, and stand-ins at the command center.
They stayed until the election returns had been secured, monitored the transmission, and remained available for a rescheduled feeding because of a breakdown of a vote counting machine (VCM) or a Secure Digital (SD) card malfunction.
The election volunteers of the Parish Pastoral Council for Responsible Voting (PPCRV) performed all these tasks without getting anything in return.
The youth volunteers
Mark Anthony Bongalbal and Maybelle Bogñalbal served as poll watchers in the 2019 midterm elections in Tabaco City. They helped voters find their names and corresponding precinct numbers, wrote down the information on a sheet of paper, and gave it to the voters.
They reported inconsistencies – from non-working machines, names that should not be on the voter's list, and later during the vote counting (if there was any).
For the two youth volunteers, putting such skills into practice are among the benefits of volunteering. Both agreed that it helped enhance skills they needed as youth leaders, from being patient to being organized. Mark is a Sangguniang Kabataan chairman and May is an SK treasurer.
Mark said his mother had discouraged him to become a volunteer because it was tiring and he would not get paid for it, but he persisted, as he wanted to do his part in the midterm elections.
Other volunteers from Tabaco city were teachers. They went around voting precincts in Tabaco to give snacks and collect incidence reports. (READ: PPCRV urges youth to join 'community effort' for honest elections)
The cancer patient

Salvacion Basaysay has been a PPCRV volunteer in Daraga, Albay since 2009. Majority of those assigned at the Daraga North Elementary School were repeat volunteers, in their 40s.
Only two of them were youth volunteers, both not of voting age.
Once in a while, Basaysay would be greeted by a millennial voter. She told the two youth volunteers that they were former PPCRV youth volunteers who were already working professionals.
She told the youth volunteers that they should be voting already, so that they could appreciate the procedure and what needed to be guarded. (READ: Youth and elections: Is there such a thing as a 'youth vote'?)
One of the youth volunteers said she decided to serve as she was on her summer break. She also hoped to encourage the participation of more youth volunteers from her barangay in the next elections.
According to Basaysay, youth mobilization should start at the barangay level through the barangay pastoral council and, ideally, in cooperation with SK leaders.
She later revealed in the conversation that she's a cancer patient, though it didn't show except for the dark spots around her eyes.
"While I undergo treatments, I don't condition my mind that I am sick," said Basaysay, adding that she was also careful not to overextend herself.
In Tiwi, Albay, there were 39 PPCRV youth and 11 adult volunteers.
According to PPRCV Tiwi president Jing Colina, the parish Youth Commission was in charge of recruiting volunteers.
The high number of volunteers was natural because the assigned team knew where to look for them, said Colina.
They stayed up until 2 am to receive election returns and for a quick count.
It proved that with the right team, more youth volunteers can be encouraged to join. – Rappler.com