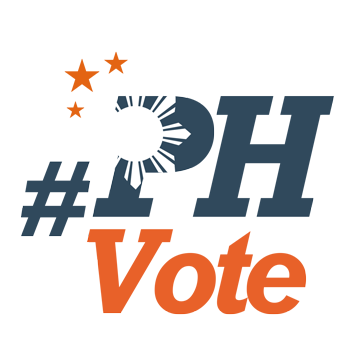 2
Nancy Binay gets coveted 12th spot in Senate race

MANILA, Philippines – Reelectionist Senator Nancy Binay won the coveted 12th spot in the Senate race, beating her fellow reelectionist Senator JV Ejercito, based on the official count of the Commission on Elections (Comelec).
The Comelec, sitting as the National Board of Canvassers (NBOC), said Binay won 14,504,936 votes, as opposed to Ejercito who has 14,313,727. That's a difference of only 191,209 votes.
Here are the 12 winning senators:
Cynthia Villar - 25,283,727
Grace Poe - 22,029,788
Bong Go - 20,657,702
Pia Cayetano - 19,789,019
Bato dela Rosa - 19,004,225
Sonny Angara - 18,161,862
Lito Lapid - 16,965,464
Imee Marcos - 15,882,628
Francis Tolentino - 15,510,026
Koko Pimentel - 14,668,665
Bong Revilla - 14,624,445
Nancy Binay - 14,504,936
The Comelec finalized this tally in the early hours of Wednesday, May 22, as it completed the canvassing of votes for senators and party-list groups. The proclamation of winning senators is set for 10 am on Wednesday.
Trailing Binay and Ejercito was reelectionist Senator Bam Aquino at 14th place. With 14,144,923 votes, Aquino was the opposition candidate who placed the highest in the senatorial race.
Since May 14, the day after the polls, the nation has waited with bated breath to see who would place 12th in the official tally.
The unofficial results had already indicated that Binay would be the 12th placer, but many observers – especially supporters of the opposition – had prayed the official tally would show a different outcome.
The unofficial results go straight from vote-counting machines (VCMs) to the transparency server used by election watchdogs and media groups. These results usually become available hours after polling precincts close.
The official results for the national elections, on the other hand, undergo a "ladderized" process, from VCMs to city or municipal canvassers, to provincial canvassers, to the NBOC based in the Philippine International Convention Center (PICC). The canvassing at the PICC usually takes two weeks or less.
Previous automated elections showed however that unofficial and official results match, even if made available days apart. – Rappler.com