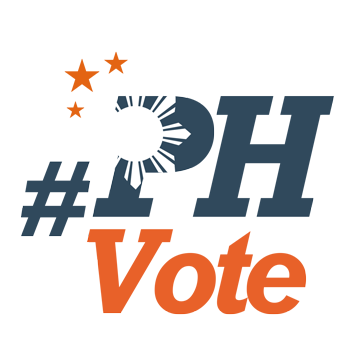 1
Ka Leody wants to suspend canvassing of votes

MANILA, Philippines – Labor Win candidate Leody de Guzman filed a manifestation and urgent motion to suspend the canvassing of votes, amid allegations of electoral fraud.
In a statement on Saturday, De Guzman questioned the "undue haste" of proclaiming the winners for Senate and party-lists this weekend.
"Why is Comelec in a hurry when there are pending manifestations to investigate allegations and irregularities? Comelec should look into incidents and reports that taint the integrity of the ballot," De Guzman said.
He said that proclaiming winners for the national posts this elections will only "give credence" to politicians who "benefitted" from the alleged systematic fraud.
De Guzman clarified that the motion filed was not for him to be "declared as a winner."
"Sa simula't simula, alam natin na magiging mahirap ang kandidatura ko hindi lang dahil hindi pa naoorganisa ang manggagawa bilang isang pampulitikang pwersa sa lipunan… Ang usapin ngayon ay ang integridad ng balota at pagsikil sa kolektibong kagustuhan ng mamamayan," De Guzman said.
(From the very start, we knew the difficulties we faced because the labor vote is not yet organized. The talks now is about the integrity of the ballot and demanding accountability that the public wants.)
Civil society and youth groups staged a rally on Friday, May 17, to denounce the recent elections, claiming that the technical glitches where purposely done for the benefit of pro-administration candidates.
De Guzman, fellow Labor Win candidate Neri Colmenares, and Otso Diretso bet Erin Tañada were among those who joined the protest on Friday.
Apart from De Guzman, the Liberal Party also submitted a manifestation on Friday to the Comelec for them to do the following:
To release important information on

961

defective vote-counting machines

and 1,665

malfunctioning SD cards, as well as the status of these, how many votes were affected, and from which precincts and which locality are these from;

Release a full technical report on the 7 hours where there was a "technical glitch," as well an independent investigation on it;
Release audit and systems log for the transparency server.
Liberal Party President and Senator Francis Pangilinan said that they would continue to demand accountability from Comelec.
"We should not let extreme emotions or anger get the better of us, but we also need to remain vigilant. Asking what happened and to insist on an explanation from Comelec is the right thing to do," Pangilinan said in a statement.
"Comelec needs to answer a lot of questions. Meanwhile, we are gathering all the reports and complaints from different areas regarding our election process," he added.
The Comelec encountered a host of problems on Monday, from 1.02 million bleeding markers, to almost a thousands defective VCMs, and 1,665 malfunctioning SD cards. (READ: Election 2019 technical issues: Paper jams, malfunctioning machines)

Unofficial election results showed opposition candidates are failing to make it to the Magic 12 of the senatorial race. The last time the opposition failed to win a single Senate seat was 80 years ago, during the time of President Manuel L. Quezon. – Rappler.com