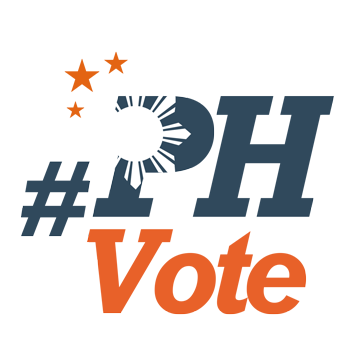 1
Pagadian exec linked to pyramid scam wins as mayor

PAGADIAN CITY, Zamboanga del Sur— Despite his alleged involvement in what has been dubbed as the biggest pyramid scam in Philippine history, Samuel Co was elected mayor by a landslide on May 13.
Garnering 51,572 votes, Co of the ruling PDP-Laban defeated incumbent mayor Romeo Pulmones of the Nacionalista Party, who only got 37,482 votes.
Co's running mate, Maphilindo Obaob, was also proclaimed vice mayor while his daughter, Sam Tyra Co, won as councilor.
The winning officials were proclaimed in Pagadian City's Sanggguniang Panlungsod office on Saturday, May 18. The proclamation came 6 days after election day due to the vote-counting machines (VCMs)'s defective SD cards.
Aman Futures scam
Co previously ruled as city mayor from 2003 to 2013.
In 2013, he ran for Congress in Zamboanga del Sur's 1st district under the Liberal Party but lost.
This was a year before he and and his wife were charged with syndicated estafa for their alleged involvement in the multibillion-peso Aman Futures Group investment scam.
Following a surveillance operation by the National Bureau of Investigation (NBI), Co was arrested in December 2013 and pleaded not guilty during his February 2014 arraignment.
In 2015, the lower court denied Co's bail petition, noting that he used his position as mayor to influence his supposed victims to part with their money and invest in the scam.
But in October 2016, the Court of Appeals allowed Co to post bail because the prosecution "failed to prove that petitioner performed any overt act in furtherance of the alleged conspiracy."
By September 2017, Co announced his plan to run for mayor. He was endorsed by Davao City Mayor Sara Duterte.
Back to politics
Co's alleged involvement in the said ponzi scheme did not deter Pagadian voters from electing him.
On election day, May 13, majority of Co's supporters were seen wearing orange shirts with the print, "Asenso Pagadian," along with the Duterte fist symbol.
Orange was Pagadian City's signature color during Co's first term as mayor. "Asenso Pagadian" was also the tagline used during Co's term.
"Rest assured, dili ko mag-pakaulaw. Sulod sa isa ka tuig, makita ninyo ang deperensya sa siyudad sa Pagadian." he told reporters right after his proclamation as mayor. (Rest assured, I will not make a fool of myself. In a span of one year, you will see the difference in the City of Pagadian.)
In a separate press conference, Co talked about the kind of city government that residents should expect from him.
"Ang gobyerno nga maminaw sa katawhan; ang gobyerno nga muhatag ug mga proyekto sa katawhan; gobyerno nga muatiman sa iyang katawhan; gobyerno nga patas sa tanan," Co said. (A government that listens to the people; a government that gives projects to the people; a government that takes care of its people; a government that is fair to all.) – Rappler.com
Stephen Bryan Esic is a Rappler Mover based in Pagadian City, Zamboanga del Sur. He is the editor-in-chief of The Capstone school publication in Saint Columban College Senior High School.