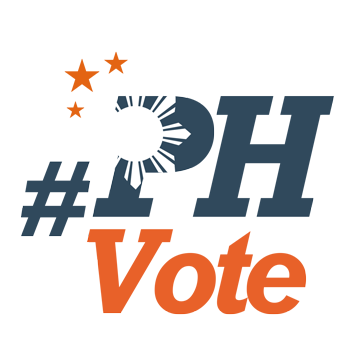 1
WATCH: JV Ejercito, Bam Aquino comfort each other after 2019 polls

MANILA, Philippines – Senators Paolo Benigno "Bam" Aquino IV and Joseph Victor "JV" Ejercito returned to the Senate on Monday, May 20, after the 2019 elections and took the time to comfort each other.
In the partial, official count of the Commission on Elections, Ejercito and Aquino are outside the so-called Magic 12, ranking 13th and 14th, respectively.
Upon arrival in the plenary for Monday's resumption of session, Ejercito came up to Aquino. The two shook hands and patted each other – a seemingly comforting gesture for the only reelectionist senators who failed to secure another term. The two were later seen chatting with each other.
WATCH: Senators JV Ejercito and Bam Aquino shake hands during the session. Based on Comelec's partial, official tally, Ejercito and Aquino ranked 13th and 14th, respectively @rapplerdotcom #PHVote pic.twitter.com/VRHqSwklky

— Camille Elemia (@CamilleElemia) May 20, 2019
The other 5 reelectionists – Grace Poe, Aquilino "Koko" Pimentel III, Nancy Binay, Juan Edgardo "Sonny" Angara, and Cynthia Villar – made it to the winning circle.
During the session, Senate Majority Leader Juan Miguel Zubiri congratulated his colleagues who won in the 2019 polls. With Aquino seated near him, Zubiri also told those who were not as lucky that he is "sure they will do better in the next round."
EARLIER: Sen Zubiri congratulates colleagues who won in 2019 polls. He tells colleagues who did not make it: "I am sure they will do better in the next round." Sen Bam Aquino was seated near him. @rapplerdotcom #PHVote pic.twitter.com/V2TvrXb2Cs

— Camille Elemia (@CamilleElemia) May 20, 2019
Aquino just continued his conversation with Senate Minority Leader Franklin Drilon.
Senate President Pro-Tempore Ralph Recto then went to Aquino and lightly told him that Aquino won in Recto's hometown of Lipa City, Batangas.
Aquino has declined to comment for now. But in an earlier Instagram post, he said he was okay and called on supporters to continue praying for him and the country.
JV Ejercito: I am not bitter
In a separate interview, Ejercito said he is not bitter about his defeat, but called on the Commission on Elections to explain the 7-hour technical glitch.
Despite the issue, Ejercito said he would not contest the results.
"Not my personality to be an obstructionist. Lagi tayo kung ano'ng makakabuti (We are always for what's good) even if I have to sacrifice my own career," he told reporters.
His friendship with Senator Nancy Binay, who obtained the 12th spot in the tally, made matters a bit complicated for Ejercito.
"Oo, definitely, kasi kung 'di si Senator Nancy 'yun, napakadali, I'll be more assertive and vocal. Kaya nga tahimik ako. Let it be na lang ako eh," Ejercito said.
(Yes, it was more difficult because if it weren't Senator Nancy, it'd be very easy, I'll be more assertive and vocal. But now I'm quiet. My mindset is to just let it be.)
"Oo [nagkausap na kami]. Sabi nga niya tayo pa nagkakalaban. Sabi ko kasi nasingitan tayo, hindi natin nabantayan. 'Yun ang joke," he also said.
(Yes, we already talked about it. She said we of all people ended up fighting for the spot. I told her somebody got in the way because we did not guard our votes. That was the joke.)
So is he quitting politics? Ejercito only had this to say: "We'll see. Whether I give up or not, at least I would leave on a high note, high moral ground."
Ejercito ran for reelection at the same time his estranged half-brother, Jinggoy Estrada, sought a comeback. The two have been engaged in a feud, which was evident in their social media posts and political advertisements.
In television ads, Ejercito called himself "The Good One." Estrada retorted and said he was the "real child" of the masses.
Ejercito's tagline was an apparent reference to the plunder charges filed against Estrada. The latter's tagline, meanwhile, was an apparent swipe at Ejercito, who is the son of former president Joseph Estrada with another woman, former San Juan City mayor Guia Gomez. – Rappler.com