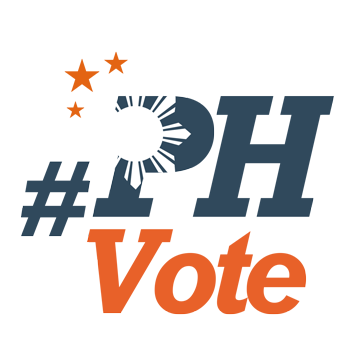 1
LP leaders Pangilinan, Belmonte resign after Otso Diretso loses elections

MANILA, Philippines (3rd UPDATE) – Two high-ranking members of the once-ruling Liberal Party (LP) have tendered their resignation from their posts in the party, citing "command responsibility" after none of the Otso Diretso senatorial bets won in the May 13 elections.
Senator Kiko Pangilinan, LP president, said in a statement on Tuesday, May 21, that he handed his letter of resignation to Vice President Leni Robredo, the party chairperson. Pangilinan was the Otso Diretso campaign manager.
Another party insider said that reelected Quezon City 6th District Congressman Kit Belmonte has resigned as LP secretary-general. He was responsible for the ground operations of Otso Diretso's campaign.
A party insider said that the two LP officials claimed "command responsibility" for Otso Diretso's unsuccessful bid for Senate seats.
"As campaign manager for the Otso Diretso slate, I was unable to ensure our victory in the elections and I therefore assume full responsibility for the outcome and hold myself primarily accountable for this defeat and have tendered my resignation as president of the LP effective June 30, 2019," Pangilinan said in a statement.
Pangilinan and Belmonte met with Robredo on Tuesday morning. Robredo's spokesperson, Barry Gutierrez, said the Vice President did not accept their resignation.
"The VP has not accepted Senator Kiko's and Cong Kit's resignations. Much work remains to be done, and they will do it, together," Gutierrez said in a statement.
A source said Robredo wanted Pangilinan and Belmonte to "pick up the pieces" after Otso Diretso's loss.
Before it was officially announced that Robredo had rejected the resignation of the two LP officials, Senate Minority Leader Franklin Drilon, the LP vice chairperson, said in a statement they would "try to convince him to reconsider his decision and ask the party leadership to not accept his resignation."
"We are witness to how Senator Pangilinan worked very hard and diligently to campaign for Otso Diretso candidates. Unfortunately, we lost," Drilon said.
He added that the resignation offer was unexpected "especially in times like this when we need a steady hand to lead the party alongside Vice President Leni Robredo."
While Otso Diretso fielded 8 candidates from several opposition parties and groups, the LP primarily took the lead in the ticket's campaign.
The odds were stacked against the opposition slate since the beginning of the campaign. The senatorial ticket suffered from low campaign funds and lacked politicians who were willing to endorse them publicly out of fear of retaliation from Malacañang.
This has forced Otso Diretso to turn to a volunteer-driven campaign. But not even the dedication of their loyal supporters was enough to propel them to the Senate.
A day after the elections, on May 14, party chair Robredo kept a positive attitude even if all of the Otso Diretso candidates she endorsed were poised to lose in the 2019 senatorial race. (READ: Robredo: No matter the election results, Otso Diretso's fight continues) – Rappler.com