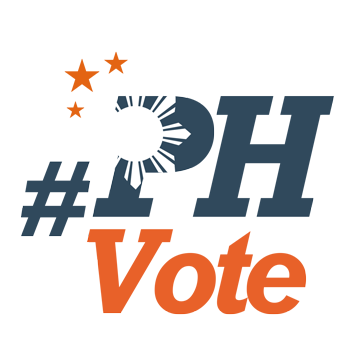 1
Election lawyers, youth leaders to Comelec: Reject Cardema's substitution bid

MANILA, Philippines – Election lawyers and youth leaders filed on Wednesday, May 22, a petition with the Commission on Elections (Comelec) seeking to deny the withdrawal of Duterte Youth's 5 nominees and reject a last-minute substitution bid filed by party chairman Ronald Cardema.
Election lawyers Emilio Marañon III and Ernelson Trojillo, along with Millennials PH representatives Arvin Cortez and Aunell Angcos as well as Aksyon Kabataan president Kaye Legaspi, also asked the poll body to cancel Duterte Youth's registration and investigate Cardema for possible violations of the Omnibus Election Code.
The move comes as the Comelec en banc is set to release a decision on Cardema's substitution bid. Comelec Chairman Sheriff Abas said their ruling may come out on Wednesday afternoon. (READ: Duterte Youth's Cardema already proclaims himself congressman on Facebook)
Invalid filing
The group anchored their petition on the argument that Cardema's filing cannot be accepted by the poll body as it was filed on a Sunday, past office hours at 5 pm, and beyond the November 29, 2018 deadline earlier set for filing petitions for substitution due to withdrawal of candidates.
The poll body tackled Cardema's petition for substitution after its Law Department said he had filed the petition on May 12, beating the deadline. Petitions for substitution could be filed before the closing of polls on election day, May 13.
According to the group, Cardema's substitution bid should not even be given due course because it violated provisions of Comelec Resolution No. 8665, which states that the filing of pleadings and documents in connection to elections should be filed from Monday to Friday from 8 am to 5 pm, excluding holidays. The resolution was promulgated in September 2009.
"Considering this very clear rule, the submissions of Duterte Youth cannot be given any legal effect and should be deemed not filed or received by the commission's Law Department. In other words, an abominable scrap of paper," the group's petition read.
The group also argued that Duterte Youth's withdrawal and submission of a new set of nominees was done past the deadlines set by the poll body for both filing certificates of nomination and acceptance (CONAs) of party-list groups and petitions for substitution due to withdrawal.
They cited Comelec Resolution No. 10420, which set the filing of CONAs in October 2018 and petitions for substitution due to withdrawal only up to November 29, 2018.
"Both the questioned acts of Duterte Youth were clearly made outside of these periods provided for by the commission and, thus, cannot be allowed," they said.
Abusing laws
The group also argued that the simultaneous withdrawal of all 5 of Duterte Youth's nominees and its submission of new nominees were "a chicanery, intended to circumvent laws, rules or regulations relating to elections."
In particular, the group called out Cardema's attempt to go around the law that deems appointive officials as "resigned" upon filing of their certificate of candidacy.
Cardema, who served as National Youth Commission chairman, was accused of using his position and government resources to campaign for Duterte Youth, a violation of the Omnibus Election Code.
The group also said that the withdrawal of all 5 of Duterte Youth's nominees was an attempt to alter the order of nominees, which is prohibited by the Party-List Act. They said the "coordinated" move was intended to give Cardema "an express ticket to Congress."
"These acts by Cardema, in full collusion and obvious participation by Duterte Youth, were intended to violate not just the election laws and rules enumerated above, but even the most basic sense of fairness, justice, and fair play," they added.
The group also warned that approving Cardema's substitution "in the guise of a mass withdrawal" could open a "floodgate of abuses to the prejudice of the public policy of electoral transparency."
The group said that due to Duterte Youth and Cardema's violations of election laws and Comelec rules, there are grounds to cancel the party's registration.
To back this up, the group cited the Supreme Court decision in Lokin vs Comelec which stated that the poll body has "jurisdiction over cases pertaining to party leadership and the nomination of party-list representatives."
The Comelec has already proclaimed winning senators. It will proclaim the winning party-list groups on Wednesday evening. – Rappler.com