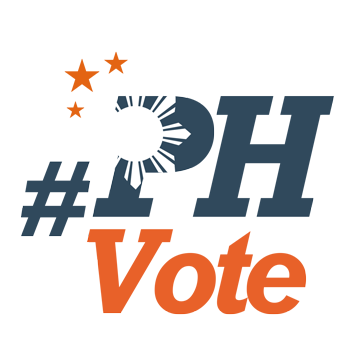 1
14 million votes for an Aquino in time of Duterte still a feat, says Bam

MANILA, Philippines – Despite losing his reelection bid, opposition Senator Paolo Benigno Aquino IV considered the 14 million votes he got in the 2019 elections as an achievement.
"May 14 million na taong bumoto sa isang Aquino sa panahon ng Duterte (There are 14 million people who voted for an Aquino during the time of Duterte). That's something," Aquino said in a Rappler Talk interview on Wednesday, May 22.
He said in Filipino that these voters represent "people who took a risk in voting for me."
Aquino added: "I have to honor that, I have to thank the campaigners, those who worked here, who voted for me. Kasi ginawa nila 'yung alternatibo, iba nang konti sa ihip ng hangin. Malaking bagay pa rin 'yun na 14 million, unfortunately kapos ka lang ng 350,000 (Because they did the alternative. The 14 million is a big deal. Unfortunately, we lacked 350,000 votes)."
Aquino ranked 14th in the 2019 elections, with 14,117,528 votes, 367,311 votes shy of Senator Nancy Binay, who got the coveted 12th spot.
Aquino said he was saddened by the results but he had no regrets.
"I think we ran a good campaign. Walang regrets sa kampanya, lalong walang regrets sa Senado. Wala akong botong kinakahiya, (I have no regrets in the campaign, especially in the Senate. I have no vote here [in the Senate] that I am ashamed of). All of the things here, we did with the people in mind," Aquino said.
Prior to his decision to run, Aquino said several people close to his family and his office advised him not to seek reelection in 2019, owing to President Rodrigo Duterte's disdain for the opposition.
"No one expected this campaign to be easy. People very close to our family, to my office, sinabi baka dapat 'wag ka na lang tumakbo kasi napakahirap, di ka sigurado, most likely baka matalo ka (they said perhaps you shouldn't run because it would be very difficult, you have no assurance, most likely you would lose)," Aquino recalled.
The senator added: "But we made that decision very early. Hindi ka naman pwede maduwag just because mahirap ang laban. Kaya ka nahalalal para sa mahirap na labanan (You can't be intimidated just because the fight is hard. You were elected to fight the hard battles), " Aquino said.
In fact, he said he would often ask supporters and donors if they were sure about placing their bets on him since he was not a sure win.
"Going into this, we knew there's no certainty. I told those who donate, you know that this is not a sure thing, right? They said they still want to support.... I tell them, are you sure because I am not sure if I will make it. In terms of genuine support, we had so much more of that than [when I ran] in 2013," Aquino said in a mix of Filipino and English.
What went wrong?
Aquino said the administration's command votes did him in. He also attributed his and the opposition's loss to lack of resources, which was evident in their campaign.
Up until the end, Aquino said he thought some of those votes would go to some members of the opposition. But he was wrong, especially in Mindanao, President Rodrigo Duterte's home region.
"Honestly I thought the command votes, they would still, at the end, try to get from both sides. In most elections, a lot of the locals would choose from [both]. They don't usually vote straight....Unfortunately the command vote was too hard to counter. In the end, if you look at the numbers, we were doing quite well except Mindanao, where we're mostly out of the top 12," he said.
He, however, stood by his strategy to not go all-out in opposing the popular president.
"Well as you can see, if you look at the results, eh talagang 'yung medyo 'yung sobrang negative wouldn't appeal to people. And from the start alam namin 'yan. Magulo na buhay ng tao, ayaw mo ng mas magulo pa.... Pagbaba mo kasi [sa mga tao], they're not as politicized," he said.
(Well as you can see, if you look at the results, too much negative campaigning wouldn't appeal to the people. We knew it from the start. People are already living difficult lives, we didn't want it to make it harder for them.... When you go to the ground, they're not as politicized.)
What's next for Bam?
But if there's one positive thing out of all this, Aquino said it was the "awakening" of the public.
"Maraming nagising dito sa kampanyang ito. Sana di sila matulog ulit. Marami napaisip sa ating Senado, sa patutunguhan ng ating bansa…. Definitely minority pa ito, meaning hindi pa sapat ang mga taong ito," he said.
(The campaign awakened a lot of people. I hope they don't sleep again. Many of them began thinking about the Senate, about where the country is headed.... Definitely, they are still a minority, meaning these people are not enough.)
Aquino said trying to convert this into action remained to be seen.
Will he try another run in 2022? Aquino said it was still too early to tell. He said he would likely return to the sectors where he worked before joining politics.
For now, he would like to devote his time to his family, especially his two daughters, Rory and Coco.
"It's just time to take a step back, reasess, and find other ways to help the country," Aquino said. – Rappler.com