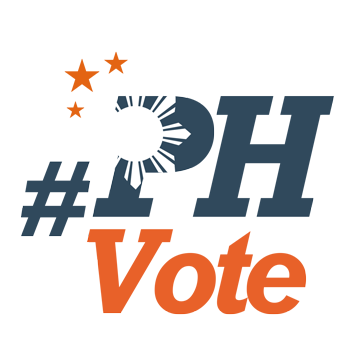 3
Bello: Philippines in 'brave new world' of politics under Duterte

MANILA, Philippines (UPDATED) – Former Akbayan representative Walden Bello said the Philippines entered "this brave new world" of politics when President Rodrigo Duterte assumed office.
In a Rappler Talk interview, Bello said that the usual check list – name recall, money, and patron-client politics – no longer take center stage to determine electoral victory.
Bello said it's the "politics of faith" that had taken a decisive role in the victory of administration-backed politicians because of Duterte's influence on the electorate.
"The groundswell of support for the President is quite significant. We're in a new era of politics whereby I would say it's no longer the 'traditional interest group' politics where things like name recall, interest, money that give them a decisive role. They still play a role, but I think right now it's a politics of faith," Bello said.
"It's how you call it a charismatic politics, tied to a certain figure who is able to mobilize and support for the people in the direction he's going. And I think that must not be underestimated," he added.
Bello explained that the faith of Filipino voters on Duterte is significant, in such a way that they are "willing to hold in abeyance their critical faculties."
"The bigger issue is that how do we deal with this 'brave new world' of politics? Some people would say it's facist politics, but it's politics of faith whereby people are willing to hold in abeyance their critical faculties, because they believe in a father figure, in a leader figure," Bello said.
This kind of faith on Duterte heavily influenced the outcome of the 2019 midterm elections, according to Bello, for people seemed to have given him the "benefit of the doubt" on pressing issues such as extrajudicial killings and rising prices of goods.
"There are many issues, many valid issues whether it's tokhang, inflation etc. The opposition tried to bring these up and these are very important issues but it seemed like they didn't make that much of a difference as that significant part of the electorate went for the President [and the candidates he supported]," Bello said.
Damning alliances?
Progressive parties who vied for House seats did not get enough backing this elections, with Anakpawis and Akbayan losing in the party-list race.
Bello attributed this to the alliances the Makabayan bloc and the Akbayan made in the past that eventually made them lose votes from the electorate.
Four groups under the Makabayan bloc are returning to Congress: Bayan Muna, Gabriela, ACT Teachers, and Kabataan. But its other member, Anakpawis, failed to gain enough votes to win a seat.
"On the one hand, they lost support for people who were with them but had gone for Duterte and when they turned to opposition, they lost that bloc. The other one was, of course, the people, who felt that from the very beginning, they should have not made the alliance with the government," Bello explained.
Bayan Muna will have 3 seats while the others got one each, for a total of 6 seats under the Makabayan bloc. But this number is lower than the 7 seats they used to have in the 17th Congress, when Gabriela and ACT Teachers had two sitting representatives each, and Anakpawis had one.

Despite pulling off victories in the House race, the 2019 midterms elections was not an easy feat for the Makabayan bloc with an aggressive state-sponsored campaign of red-tagging its leaders and groups associated with them.
Earlier in his presidency, Duterte flirted with the Left. He even hosted a dinner for communist rebel leaders in Malacañang. But he later turned about-face as he purged Leftist leaders in the Cabinet that he himself appointed. He also called off peace talks and instead waged an "all-out war" against the CPP-NPA. (READ: The generals' coup in 2018: Duterte breaks up with Reds)
In August 2018, the justice department declared over 600 people as "terrorists," including former Bayan Muna representative Satur Ocampo. The Philippine military accused them of being part of a plot to oust Duterte.
"They should have not allied with Duterte in the first place. Record is that [Duterte] is a human rights violator. A lot of people could not understand why people in the Makabayan bloc went to the coalition and why they stayed for so long," Bello said.
Akbayan 'too yellow'?
Akbayan lost in the House race this elections, the first time since 1998.
Bello said that Akbayan's defeat is not so much about the "Duterte wave" but its long-time alliance with the Liberal Party (LP) that caused its defeat.
"Unfortunately, the party was very much associated with the Liberal Party. The party was allied and in fact was indeed very close with [the LP]. The anti-dilawan (anti-yellow) sentiment was quite effective. Akbayan also suffered the backlash against the dilawan (yellows)." Bello said.
To add, the LP-backed Otso Diretso bets failed to secure a seat in the Senate as well.

Bello said that the problem with the alliance was that Akbayan "did not know when to leave" when LP "violated their basic values."
Bello resigned as Akbayan representative in 2015 over disagreements with the party and its continued support of the Aquino administration in the aftermath of the Mamasapano "cover-up."
"I think that unfortunately, they were uncritical with their alliance with the previous administration. I say this because when I criticized the Disbursement Accelerated Program for its double standards on corruption for going after its enemies and protecting its friends, I did not get the kind of support from the party that I expected," Bello said.
The Supreme Court had declared parts of DAP unconstitutional in 2014. Former President Benigno Aquino III and then-budget chief Florencio Abad were both indicted by the Ombudsman.
"People do care about taking a stand on corruption. If you come to power and then you become corrupt, people won't stand for them. This is why I think we have to take the issue of corruption very carefully, the issue of alliances very carefully," Bello said.
The former Akbayan congressman said the party could have won the 2019 elections if they criticized the Aquino administration at that time "when they should have."
"If they dared to criticize their ally and in fact say, 'We're leaving,' I have a feeling it would've been a very different outcome. They would have not suffered this way," he said.
Bello sees the 2019 elections as a "wake-up call" for the Makabayan bloc and Akbayan when dealing with alliances.
"I think that those who believe in democratic values should continue to strongly push their values and to criticize. It's not a time to hide their values," he said. – Rappler.com