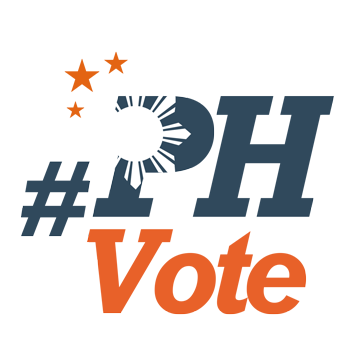 1
Otso Diretso ran 'defensive' campaign in 2019 – Walden Bello

MANILA, Philippines – The opposition senatorial slate Otso Diretso ran a "defensive" campaign in the recently-concluded 2019 midterm elections, observed former Akbayan representative Walden Bello.
In a Rappler Talk interview on Friday, May 24, Bello said that the 8-person Senate ticket led by the Liberal Party was "not willing to be aggressively in support of the values that they should have been standing for" during the administration of President Rodrigo Duterte.
"Instead, they had a very defensive campaign whereby in the very beginning, they already were saying, 'Oh my God, [the President is] already popular, we might have a difficult time.' And they communicated that," he added.
None of the Otso Diretso bets made the Magic 12 in the Senate race, including their front-runners Senator Paolo Benigno "Bam" Aquino IV and 2016 presidential candidate Manuel "Mar" Roxas.
In comparison, Bello said the progressive Labor Win slate – even if they didn't win any Senate seat either – "were the ones who most articulated the concerns of people in very frank, non-hypocritical ways, and they could say it in an authentic way."
He added that the Labor Win slate was an "example of waging a campaign by appealing to basic humanity and basic values" despite a lack of money and resources.
Same goals, new approaches
Bello said that it is crucial to aggressively promote democratic values like due process and a free press, but that in itself is not enough.
Bello believes that while the Duterte administration was able to make most Filipinos favor values like personal security and order more than others, "eventually, people will come back to an appreciation of the values of due process, of democracy, of free debate and a free press."
"It's [currently] a period of collective derangement. And unfortunately... political societies go through that," Bello continued.
It is important not only to defend democratic values in the midst of the rise of authoritarianism, Bello stressed, but also come up with strategies that go beyond "old responses" to society's problems.
"It's also very important to articulate a new politics that appeals to people, that makes sense, that appeals to their sense of who they are and what they should be, that is very serious about things like equality," he said.
"In the old liberal democratic system that's now discredited, everybody paid tribute to equality, that poverty should be eliminated. But it was seen by many people as hypocrisy because you have a democratic system that presided over an extremely unequal society. Because in the real world, it was economic power and political power that counted."
Opposition groups like progressives and liberals should try to "reconfigure an approach and an ideology that puts real equality at the center... and real empowerment" and make it a reality, beyond just talk.
"We really need new faces and new ideas," he continued.
To compete with Duterte's brand of politics, Bello said, the opposition should come up with a counterpart brand "that must appeal to the better side of citizens... Basically, the civic spirit and the democratic spirit of people."
There must be time to do all these, said Bello, but he also argued that the mistakes done in the 2019 campaign must be recognized and corrected first. – Rappler.com