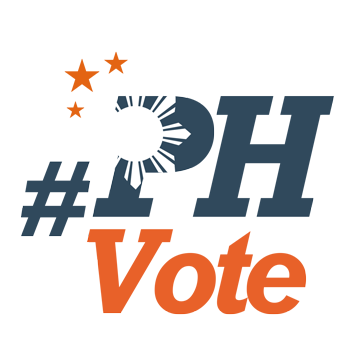 1
Comelec's Guanzon dissents, says Cardema bid mocks democracy

MANILA, Philippines (UPDATED) – Commission on Elections (Comelec) Commissioner Rowena Guanzon dissented from the poll body's decision "to give due course to the nomination" of Ronald Cardema as substitute nominee of party-list group Duterte Youth.
Guanzon, an independent voice in the Comelec even during the Aquino administration, was the lone dissenter in the Comelec ruling that was released on Tuesday, June 4.
Comelec Commissioner Luie Guia abstained from the ruling giving due course to Cardema's nomination. Guia said he abstained "to be consistent with my earlier vote to deny the accreditation" of Duterte Youth.
In her dissenting opinion, a copy of which she provided to Rappler, Guanzon said she votes "to deny due course to the certificates of nomination and acceptance (CONA)" of Cardema and 5 others as substitute nominees of Duterte Youth.
"I am of the view that the Substitute-Nominees failed to timely file their CONAs and that they do not meet the age requirement prescribed under Section 9 of the Republic Act No. 7941 for nominees of the Youth Sector," said Guanzon.
She added, "The Commission cannot sit idly by and allow this unabashed mockery and assault to our democratic processes and institutions to go unchastised. To do so would be tantamount to an abnegation of its Constitutional duty."
(Read Guanzon's full dissenting opinion below.)
In her dissenting opinion, Guanzon pointed out that Cardema and other new nominees filed their notice of substitution at 5:30 pm on May 12, a Sunday.
"The filing of the notices of withdrawal and the substitutes' CONAs on a prohibited day renders the said filing irregular and illegal," said Guanzon.
"As such the Commission cannot recognize the existence and give legal effect to the said filing. It was as if no such notices were filed at all," she added.
Guanzon also pointed out that Cardema and other substitute nominees "do not meet the age requirement...for nominees of the youth sector."
She pointed out that under the Party-List System Act, a nominee of the youth sector "must be at least 25 but not more than 30 years of age on Election Day."
Guanzon said that based on his CONA, Cardema is 34 years old, as he was born on April 12, 1985. Three other substitute nominees, aged 31 to 36, also "failed to comply with the age requirement."
She said the Comelec, then, "should deny due course" to the substitute nominees' CONAs "on the ground of ineligibility."
"Certainly, the Commission cannot be rendered powerless or otherwise just turn a blind eye to these ineligibilities which are immediately apparent on the face of the CONAs and which the substitutes themselves unequivocally declared therein under oath," said Guanzon.
Guanzon also said it was not Cardema's substitution, but his application for substitution, that was given due course.
"His substitution is not yet granted because there is a pending petition or opposition on the ground that he is over 30 years old and cannot be a representative of a youth sector party-list group," said Guanzon.
"Walang uupo na representative ang Duterte Youth (No representative of Duterte Youth can sit) until the disqualification petition versus Cardema is resolved," she said. – Rappler.com