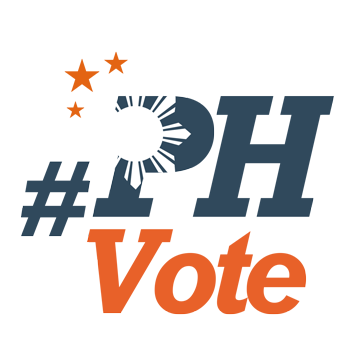 1
Former NYC execs urge Comelec to junk Cardema's bid for Congress

MANILA, Philippines – Former chairpersons and commissioners who served in the National Youth Commission (NYC) over the last 8 years banded together to urge that the Commission on Elections (Comelec) junk the substitution bid of Duterte Youth Chairman Ronald Cardema.
In a letter released to media on Monday, June 10, former NYC chairpersons Ice Seguerra, Gio Tingson, and Leon Flores III, along with former commissioners Dingdong Dantes, Perci Cendana, JP Peñol, and Erwin Andaya argued Cardema and other nominees of the party failed to meet the requirements needed to represent the youth sector in Congress.
"We, former Chairpersons and Commissioners of the National Youth Commission, call for the outright dismissal of the applications of Duterte Youth Chairman Ronald Cardema and four others submitted as substitute nominees for Duterte Youth partylist," they said.
The 7 individuals noted that Cardema and other nominees of the party "undisputedly fall outside the prescribed age set by law" based on information in their certificates of nomination and acceptance (CONA). (READ: Comelec's Guanzon dissents, says Cardema bid mocks democracy)
The Party-List System Act mandates that representatives of the youth sector must be at least 25 years old, but not more than 30 years old on Election Day. Based on his CONA, Cardema is 34 years old, as he was born on April 12, 1985. Three other substitute nominees, aged 31 to 36, also "failed to comply with the age requirement."
"The name of their partylist is called 'Duterte YOUTH' and they have willingly presented themselves to the public as a youth-championing partylist. It is apparent that they are seeking to represent the youth sector including all its sub-sectors like young professionals. As such, the qualifications set forth by law categorically apply," the former NYC officials said.
The group said with the law's "absolute and unconditional requirement" Cardema's and the other nominees' subsitution bids "should not have been given due course at all." (READ: Cardema's party should have been dismissed – Comelec's Guia)
The former NYC officials said that if Cardema and other nominees' qualifications were overlooked, the youth would lose "genuine representation" in Congress. (READ: Comelec's Guanzon: Cardema cannot sit in Congress until age issue resolved)
"The application for accreditation of Duterte Youth as a partylist which purportedly lacked certain requirements, the succeeding notices of withdrawal and the applications for substitution...are deemed to be fraught with irregularities and 'attended by glaring procedural anomalies,'" they said.
"This circumvention of electoral laws and the extraordinary accommodations to non-members of the youth sector effectively disenfranchise the very sector they seek to represent," they added.
The group's call comes after the Comelec en banc approved on June 4 the last-minute withdrawals and petition for substitution filed by Cardema and other nominees. It adopted its law department's recommendations to give it due course after the party met the deadline for filing.
The former NYC officials also called for an investigation into whether or not Cardema used government resources to campaign for the party-list group as former NYC chair.
Tingson and Dantes had both resigned in 2016 to campaign for Vice President Leni Robredo.
The Comelec en banc is set to hold a hearing on Cardema's case on Tuesday, June 11. – Rappler.com