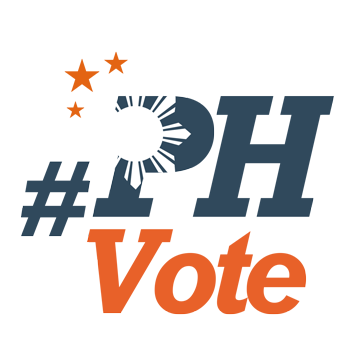 2
Comelec hears petitions vs Duterte Youth's Cardema

MANILA, Philippines – The Commission on Elections (Comelec) en banc is set to hold a hearing on Tuesday, June 11, on the qualifications of Duterte Youth Chairman Ronald Cardema to serve as a representative in the coming 18th Congress.
The hearing comes a week after a majority of the 7-member Comelec en banc approved the last-minute substitution bid of Cardema and the party's 4 other nominees on Tuesday, June 4. The Comelec voted 5-1-1 on the matter, ruling to adopt its law department's recommendations to give the substitution bid due course after the party met the deadline for filing.
Comelec Commissioner Rowena Guanzon was the lone dissenter, saying Cardema's substitution bid is an "unabashed mockery and assault to our democratic processes."
Comelec Commissioner Luie Titio Guia abstained because, he said, this was consistent with his earlier vote to deny Duterte Youth accreditation as a party in the May 2019 polls.
Despite Comelec's allowing the substitution, Guanzon said Cardema cannot sit as the Duterte Youth representative in Congress until issues on his qualification are resolved.
Duterte Youth took one seat in the 2019 elections.
More than 10 petitions from election lawyers, watchdogs, and youth groups were filed before the poll body opposing Cardema's substitution bid. ([ANALYSIS] The dangerous Cardema precedent)
Among the issues highlighted by petitioners include Duterte Youth's possible violations of the Party-List System Act, Omnibus Election Code, and Comelec rules.
The foremost issue surrounds the age limit required of youth sector representatives in Congress.
The Party-List System Act mandates that representatives of the youth sector must be at least 25 years old, but not more than 30 years old on Election Day. Based on his certificates of nomination and acceptance CONA, Cardema is 34 years old as he was born on April 12, 1985. Three other substitute nominees, aged 31 to 36, also "failed to comply with the age requirement."
Critics also said Cardema skirted rules requiring appointive officials to resign from their posts after filing their bids for candidacy. Cardema, who served as National Youth Commission chair throughout the election season, was accused of using his position and government resources to campaign for Duterte Youth. (READ: Former NYC execs urge Comelec to junk Cardema's bid for Congress)
Other nominees who filed for substitution along with Cardema and whose substitutions were allowed also given due course were Gian Carlo Galang, Catherine Santos, Kerwin Pagaran, and Sharah Shane Makabali. – Rappler.com