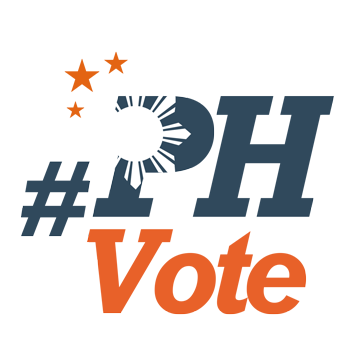 1
Another petition vs Duterte Youth's Cardema filed with Comelec

MANILA, Philippines – Backed by veteran election experts, youth group Millennials PH filed a petition before the Commission on Elections (Comelec) on Monday, June 17, seeking to cancel Duterte Youth chairman Ronald Cardema's bid for a party-list seat.
Millennials PH representatives Aunell Ross Angcos, Cyra Aurelio, and Hannah Navarroza, along with former poll chief Sixto Brillantes Jr, veteran election lawyer Romulo Macalintal, and election lawyer Emilio Marañon III, also asked the poll body to suspend or withhold Cardema's certificate of proclamation.
The group's petition is the second to be filed before the poll body after a majority of the 7-member Comelec en banc on June 4 decided to give Cardema's substitution bid due course, saying the party met the deadline for filing for substitution – on a weekend, a day before Election Day.
It also comes as the Comelec tackles petitions challenging the Duterte Youth chairman's qualifications to serve as youth representative in the incoming 18th Congress.
Unqualified to sit in Congress
Millennials PH anchored its petition on the argument that Cardema does not meet the requirements to become a youth sector representative in Congress and that he "deliberately misrepresented in his certificate of acceptance that he is eligible to run as nominee of Duterte Youth."
According to the group, Cardema committed a "falsity when he misrepresented under oath that he is eligible to become a nominee of Duterte Youth."
Among the issues highlighted in Cardema's case is the age limit required of youth sector representatives in Congress based on Republic Act (RA) No. 7941 or the Party-List System Act. The law mandates that representatives of the youth sector must be at least 25 years old, but not more than 30 years old on Election Day.
Based on his certificate of nomination and acceptance, Cardema is 34 years old. Found to breach the age limit for the sector's congressional representative, Cardema changed his tune, claiming that he now represents professionals instead of the youth.
Millennials PH argued, though, that the age limit set by law would still apply to Cardema and the party's 4 other nominees as its petition for registration showed it categorized itself as a "youth sectoral party list organization." The party also claimed to represent the "youth and young professionals."
"Obviously, in making such a qualification, Duterte Youth did not intend to represent the entire class of professionals but only those professionals who are between 15 [and] 30 years old or those professionals belonging to the youth sector," the group said.
Aside from this, Millennials PH also argued that Duterte Youth "consistently and aggressively" represented itself through media as a party representing the youth.
'Bad faith'
The petitioners pointed out that if Duterte Youth were to be considered a "multi-sectoral" party representing both the youth and professionals, Cardema "should not be allowed to abandon the youth sector and 'jump ship' to the 'professional' sector to exempt himself from the age requirement."
To back this up, Millennials PH cited a Supreme Court ruling, which asserted that "a change in sector affiliation cannot be done by mere claim" but in accordance with RA No. 7941, which states that changes in affiliation must be done within 6 months before elections.
"Assuming that Duterte Youth is indeed multi-sectoral (youth and professionals) as Respondent (Cardema) claims it is, his belated and sudden change of affiliation from 'youth' to 'professional' cannot be allowed for having failed to comply with the 6 months rule," the group said.
Millennials PH added that Cardema's "attempt to mislead, misinform, or hide the fact that he is ineligible could not be but deliberate" and was "reeking [of] deceit and bad faith."
Considering there was "very strong" evidence of Cardema's guilt, the group moved for the "suspension of his (Cardema's) proclamation and/or withholding of his certificate of proclamation" as the case on his qualifications was not yet resolved.
Comelec Commissioner Rowena Guanzon earlier said Cardema cannot sit as Duterte Youth representative in Congress until all issues on his qualification are resolved. – Rappler.com