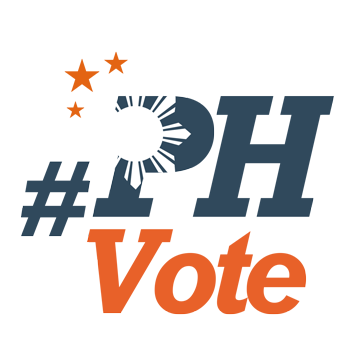 3
LOOK: Osmeña strips mayor's office bare before stepping down

MANILA, Philippines (UPDATED) – Outgoing Cebu City Mayor Tomas Osmeña stripped his office bare on his last day in office on Friday, June 28.

All of the office fixtures, furniture, cabinets, toilet bowl, down to the tiles were removed from his office.
A construction company removed all of these items, according to the Cebu City Department of General Services' order.

Osmeña said he spent P2 million of his personal money when he assumed office in 2016, when he defeated Michael Rama.
"It is very unusual for an outgoing mayor to strip his office, but it is equally rare for the city council to reject my request to fix the mayor's office," Osmeña told Rappler in a text message, referring to when he assumed office 3 years ago.
"So I spent my personal money with some friends so I can have a functional office," Osmeña added. "I did that for Cebu, not the next guy."
He said he spent for everything that was removed and took furniture out that was brought from his parents' house.

According to local media reports, incoming Mayor Edgardo Labella was considering filing charges against Osmeña for "destroying" the mayor's office.
Osmeña lost to Labella, his vice mayor, when he ran for reelection in May. Before this, he had earned the ire of President Rodrigo Duterte and had been at odds with the President's handpicked city police chief, Royina Garma, over differing approaches to the anti-drug war.
Osmeña got 246,399 votes against Labella's 265,436. During the campaign, Osmeña's camp had complained about police harassment against the mayor and his supporters. (READ: Osmeña, police clash anew: Why a checkpoint outside Cebu mayor's house? and Masked men monitored intimidating voters in Cebu City's upland barangays)
Mayor's seal also missing
On Tuesday, July 2, Labella found out the mayor's seal was also missing.
"Where did the seal of the Office of the Mayor go?" asked Labella, who is now temporarily occupying the vice mayor's office.
Labella ordered his staff to replace the vice mayor's seal with the seal of the mayor when he was about to administer the oath-taking of Councilor Jerry Guardo.
The Commission on Elections (Comelec) declared Guardo as councilor after the polling body barred winning Cebu City councilor Alvin Arcilla from holding the post.
The Comelec said Arcilla was not qualified to run for reelection in 2019 since he already served his 3rd and last term 2016-2019. (READ: Comelec disqualifies winning Cebu City councilor)
Labella's staff said when they returned to the already bare mayor's office, the seal, which used to hang in the former office of Osmeña, was gone.
Despite Osmeña's admission that he ordered the stripping of office fixtures on Friday, Labella avoided blaming Osmeña for the missing seal.
Upon knowing that the seal is nowhere to be found, the mayor, however, continued administering the oath-taking of Guardo.
"The seal was an important fixture because it serves as a symbol of authority," Labella said. "It was donated, making it the property of the Cebu City government."
Netizens criticize, defend Osmeña
Comments from readers who saw the photos of the bare office posted by Rappler Friday afternoon ranged from condemnation to defense of the outgoing mayor.
Ulysses Yang said: "He should have had the decency to restore it to its original state (prior to his improvements and replacements). I refuse to believe that was the state of the office when he moved in."
Samsara Nirvana said: "Pati tiles tinanggal. Naging permanent fixture na 'yan…government ownership once naglagay ka ng hindi movable. That is vandalism."
Fritz Lago said: "Simple. Osmeña was rich enough that he had interior design done on his office at his own expense. Now that he was voted out, he just took what was his. This is also one way of telling people that he did not spend a single centavo of people's money to have a cozy office. What a statement! On the other hand, the new mayor will ask the city some budget to refurbish that office. Boom!"
Salvador Boie Sano Contreras said: "While incoming, Osmeña asked for office equipment and supplies, which were not given, hence he bought his own. Now going out, it is his prerogative to leave or take out the items." – Ryan Macasero and Marthy John Lubiano/Rappler.com