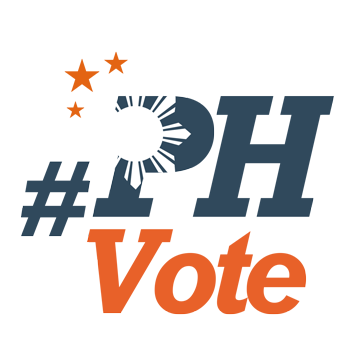 1
Here are the biggest campaign contributors to 2019's winning senators

MANILA, Philippines (UPDATED) – The list of contributors to the campaigns of the 12 winning senators in the 2019 midterm elections contain their friends and family members, prominent businessmen, and political parties.
These are based on the Statements of Contributions and Expenses (SOCE) that the senators submitted to the Commission on Elections (Comelec) within a month after the polls.
Rappler lists here the top donors – or those who donated at least P5 million – to each winner. We also identify some notable contributors.
The senators below are listed alphabetically, sorted by their surname. A full list of contributors is also included below.
Cynthia Villar
Senator Cynthia Villar did not declare any contributions, because she used personal money for her campaign.
Sonny Angara
Total contributions received: P153,341,072.41
Senator Angara's campaign was fully funded by his party, Laban ng Demokratikong Pilipino. It was an in-kind contribution for Angara's various campaign expenses.
Nancy Binay
Total contributions received: P59,470,000.00
Seven people, mostly from business, contributed P5 million each to Senator Binay:
Gloria L Tan Climaco - former chairperson of accounting firm SGV and Co.
Michelle Natividad Daniel
Ramon R Mackay
Roberto Gerard Nazal Jr - president and CEO of MRMJ Earth Movers Corporation and 5th nominee of Bagong Henerasyon in the 2019 party-list race
Ma Lourdes A Ong
Vincent L Tanjutco
Anthony Jude C Violago - president of San Lorenzo Ruiz Builders Group
Pia Cayetano
Total contributions received: P75,200,000.00
Jose Emery Roble - P10 million; is president and CEO of Roble Shipping
Businesswoman Rosalinda Hortaleza - P2 million
Five individuals gave P5 million each to Cayetano's campaign:
Eduardo G Chua - P3 million in cash and P2 million in kind
Lolita R Chua
Renato E Mercado - P1.5 million in cash and P3.5 million in kind
Maria Theresa M Santos
Jesus M Wambangco - P3 million in cash and P2 million in kind donations (chopper/private plane rental)
Out of the contributions Cayetano received, P67.5 million were in cash while P7.7 million were in kind.
Bato dela Rosa
Total contributions received: P92,604,861.86
De Carlo Lim Uy, president of Davao Metro Shuttle Corporation, gave over P40 million to Senator Dela Rosa's campaign. Of the amount, P15 million were in cash, and P25.26 million were in the form of TV ads.
Three people contributed P10 million each:
Angelo de Leon donated P5,174,900 in kind: shirts, ballers, and other campaign paraphernalia. Emmanuel Juquiana gave P5 million in cash.
Lawyer and 2010 senatorial aspirant Adel Tamano donated P2 million.
In all, Dela Rosa got P52 million in cash donations and P40,604,861.86 in kind.
Bong Go
Total contributions received: P162,035,537.34
Go's biggest donors were Johnny Lee Ng and Belinda Yu Liu, who gave over P14 million each. Of these amounts, Ng gave P2.89 million and Liu P1.4 milion as in-kind "social media boosting" donations.
A 3rd donor, Kenneth Go Ang, also gave "social media boosting" contributions amounting to P1.47 million. (READ: P5.7M in donations go to Bong Go 'social media boosting' for 2019 polls)
Wellex Group founder William Gatchalian gave P10 million. His son*, Valenzuela City 1st district congressman Weslie Gatchalian, contributed P2 million.
Samuel Uy of Davao Farms Corporation also donated P10 million. Uy was among the donors to Duterte's 2016 presidential campaign.
Four more people gave P10 million each: businessmen Leo Tereso Magno, Jose Lim III, Cresencio Yap, and former Davao City administrator Antonio VA Llamas.
Meanwhile, 7 individuals gave P5 million each:
Ruben A Bangayan of Davao City
Ronald L Bangayan of Davao City
Lorenzo A Te Jr
Kris Vincent B Lim - who also donated to Duterte in 2016
Josue G Tesado - who also donated to Duterte in 2016
Cliff T Yu
Catalina D Bacolod
President Duterte, Samuel Uy, and Lorenzo Te Jr were among the incorporators of Honda Cars General Santos Incorporated, reported the Philippine Center for Investigative Journalism. Duterte, Uy, Te, Johnny Ng, and Josue Tesado were also incorporators of Poeng Yue Foundation.
Two current and former executives of the Gaisano Grand Group of Companies – Genevieve Gaisano Go and Barbara Gaisano Chua – gave P3.5 million each.
Overall, Go received P155,038,000.00 in cash contributions, and P6,997,537.34 in kind.
Lito Lapid
Total contributions received: P175,700.00
Senator Lapid only had one contributor: Paul Laus, who donated two in-kind political ads worth a total of P175,700.
Laus also contributed P200,000 worth of TV ads to Senator Pia Cayetano.
Imee Marcos
Total contributions received: P137,560,000.00
Three contributors gave P15 million apiece to Senator Marcos:
Antonio Mariano
Winston Sy Tiu
Oscar Violago - head of San Lorenzo Ruiz Water Development Corporation
Former senator and 2010 presidential bet Manule Villar donated P10 million. Also giving the same amount were Dolores Barbara Catapang and Maria Ng.
The following gave P5 million each:
Elvi Asuncion
Amelia Chiong
Jefferson L Go
Maurice Lim
Tina Lo
Jovito Sermonia Jr
Percival Y Sylee
Jerry T Tan
Virgilio Villar - brother of ex-senator Manuel Villar
Anthony Jude Violago - president of San Lorenzo Ruiz Builders Group
Koko Pimentel
Total contributions received: P79,525,000.00
Senator Pimentel's biggest campaign donor was Ramon Z Abad, former consul and chairman of the Monheim Group of Companies.
Gino Baltao of Maryland Distributors Inc gave P8 million.
Four individuals gave P5 million each:
Jose Antonio Alonte - president of Bacolod Real Estate Development Corp
Irineo Alvaro
Nelson Escobar
Benjamin Ros
Pimentel received a total of P79,360,000.00 in cash, and P165,000.00 in kind.
Grace Poe
Total contributions received: P156,450,000.00
Senator Poe's biggest contributors were Oscar Valera Jr, who also contributed to her 2016 presidential campaign, and her mother Jesusa Sonora Poe, also known as actress Susan Roces. Each one gave P30 million.
Odilon Sta Teresa, who also gave to Poe in 2016, donated P20 million in 2019.
Corazon Occidental donated P10 million. Louella Cadsawan contributed P6 million.
Regina Paz Goco Morales, president & CEO of restaurant management firm Degustation Corp, and Leonardo Simon Gamboa each gave P5 million.
Bong Revilla
Total contributions received: P115,575,235.21
Senator Revilla's party, Lakas CMD, gave P92,989,230.71 to his campaign for TV commercials and radio ads, plus P2,861,120.00 in cash.
Two people gave P5 million each: Anthony Jude Violago, president of San Lorenzo Ruiz Builders Group, and Angel Bautista.
In all, Revilla got cash contributions from other people totalling P14.2 million, and in-kind donations (except from Lakas CMD) worth P5,524,884.50.
Francis Tolentino
Total contributions received: P112,900,000.00
Three of the only 4 contributors to Senator Tolentino's campaign were his family: mother Elena Tolentino (P42 million), brother Abraham Tolentino (P28.8 million), and sister Annalyn Tolentino (P17.1 million).
George Yung, who was Tolentino's media relations officer when the senator was chairman of the Metropolitan Manila Development Authority, contributed P25 million.
Full list of contributors
– Rappler.com
*Editor's Note: We initially reported that Weslie Gatchalian is the brother of William Gatchalian. We have corrected the information.