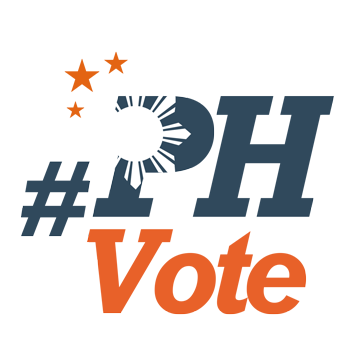 1
Comelec division cancels Duterte Youth's nomination of Cardema

MANILA, Philippines (UPDATED) – In a blow to the congressional ambitions of former National Youth Commission chair Ronald Cardema, the first division of the Commission on Elections (Comelec) on Monday, August 5, cancelled his nomination as the party-list representative of Duterte Youth in the 18th Congress.
"The nomination of Respondent, Ronald Gian Carlo L Cardema, as the first nominee of Duterte Youth party-list is hereby cancelled," read the Comelec first division's resolution obtained by Rappler.
With the Comelec first division's decision, Cardema will not be issued a certificate of proclamation by Comelec and will not be able to sit as representative in the Lower House. Duterte Youth took one seat in the 2019 elections.
Election lawyer Emil Marañon, who filed a petition against Cardema's bid, said the first division of the poll-body voted 2-0 against Cardema. The third member of the division was away.
"We are happy to announce that with the vote of 2-0, the Comelec First Division has granted our petition seeking the cancellation of nomination of Gian Carlo Cardema as the First Nominee of the Duterte Youth Party-List," Marañon tweeted Monday afternoon.
According to Marañon, Comelec commissioners Rowena Guanzon and Marlon Casquejo voted to cancel Cardema's petition. Comelec Commissioner Al Parreño was away on official businesses.
The decision is a setback for Cardema whose congressional bid drew wide criticism across the political spectrum, although he can still file a motion for reconsideration with the Comelec en banc.
Cardema was not on the list of nominees originally submitted by the Duterte Youth with Comelec. A day before Election Day, he filed a petition to substitute the first nominee of the group, who was his wife. In accordance with the party list rules, which requires the next nominees on the list to move up ranks when somebody withdraws, all other Duterte Youth nominees had to withdraw so Cardema could be listed as top nominee.
Majority of the 7-member Comelec en banc on June 4 decided to give Cardema's substitution bid due course, saying the party met the deadline for filing substitutes. This, despite it being filed past office hours on a weekend, a day before Election Day. (READ: Comelec's Guanzon dissents, says Cardema bid mocks democracy)
Groups and election experts had criticized the poll body for approving the substitution bid, saying Cardema's last minute moves disobeyed the Comelec's very own rules and stripped it of its credibility.
Aside from its timing, a main issue highlighted in Cardema's case was the age limit required of youth sector representatives in Congress based on Republic Act No. 7941 or the Party-List System Act. The law mandates that representatives of the youth sector must be at least 25 years old, but not more than 30 years old on Election Day. Cardema is 34 years old.
Three other substitute nominees, aged 31 to 36, also "failed to comply with the age requirement."
While the poll body had yet to release a decision on his qualifications, Cardema had been spotted several times both during the proclamation of winning party-list groups and when different blocs of congressmen held a series of meetings before the July 22 election for Speaker. (READ: Duterte Youth's Cardema already proclaims himself congressman on Facebook)
Found to breach the age limit for the sector's congressional representative, Cardema had changed tunes during a Comelec hearing on his case, claiming that he represented professionals instead of the youth.
Groups also slammed Cardema for skirting election rules and using his position to campaign for Duterte Youth in the run up to the 2019 elections. By not having himself nominated early on, he excused himself from Malacañang's directive for Cabinet members running for elective posts to resign in time for the campaign period.
Cardema's loss comes after he contended with several petitions questioning his congressional bid. No less than former poll chairman Sixto Brillantes Jr and veteran election lawyer Romulo Macalintal – veteran election lawyers – backed calls for the Comelec to reject it.
Election experts had earlier warned that approving Duterte Youth and Cardema's actions despite the glaring legal challenges would set a dangerous precedent, opening a "floodgate of abuses to the prejudice of the public policy of electoral transparency." – Rappler.com