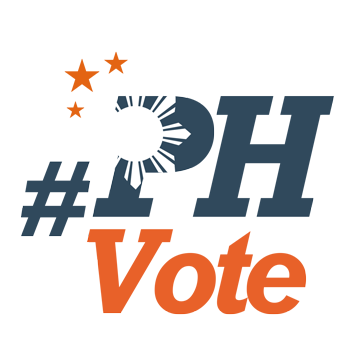 1
Comelec's Guanzon: Cardema bid 'clear attempt' to circumvent law

MANILA, Philippines – Duterte Youth Chairman Ronald Cardema's last-minute nomination as the party-list's representative showed a "clear attempt" to circumvent election laws and the poll body's rules.
This was the opinion of Commission on Elections (Comelec) Commissioner Rowena Guanzon, one of the two members of the poll body's first division, which decided to cancel Cardema's nomination as the party-list representative of Duterte Youth in the 18th Congress.
In her concurring opinion, Guanzon said Cardema "in an attempt to circumvent and defeat the legal qualification prescribed by law, and in complete disregard of the rule of law," orchestrated the withdrawal of all 5 nominees of Duterte Youth.
"The circumstances surrounding the across-the-board withdrawal of all 5 original nominees and the subsequent nomination of Respondent Cardema a day before the elections...speak resoundingly of a clear attempt, not just to circumvent the law and the rules but also to hide from the electorate Cardema's ineligibility as a nominee of Duterte Youth," Guanzon said.
Cardema was not on the list of nominees originally submitted by the Duterte Youth with Comelec. A day before Election Day, he filed a petition to substitute the first nominee of the group, who was his wife.
In accordance with party list rules, which require the next nominees on the list to move up in rank when somebody withdraws, all other Duterte Youth nominees had to withdraw so Cardema could be listed as top nominee.
Guanzon added, "Notably, the substitution of the 5 original nominees was even effected a day before the elections, undoubtedly with the clear intent of depriving the electorate the opportunity to be informed and to examine the qualifications and credentials of the nominees."
Guanzon has been consistent in her stand on Cardema's bid. She had earlier raised questions on his nomination and was the lone dissenter in the Comelec ruling that decided to give due course to Cardema's application for substitution.
In her dissenting opinion, Guanzon said Cardema's bid was an "unabashed mockery and assault to our democratic processes." Election experts and groups had argued Cardema's filing disobeyed the Comele's very own rules as he and other new nominees filed their notice of substitution at 5:30 pm on May 12, a Sunday – a day before Election Day.
(Read Guanzon's full concurring opinion below:)
In her concurring opinion, Guanzon also pointed out that Cardema's ineligibilty to serve as representative of the youth sector in the House of Representatives was "unmistakable."
The foremost issue in Cardema's case involved the age limit required of youth sector representatives in Congress based on Republic Act No. 7941 or the Party-List System Act. The law mandates that representatives of the youth sector must be at least 25 years old, but not more than 30 years old on Election Day.
Guanzon said that based on his certificate of nomination and acceptance (CONA), Cardema is 34 years old, as he was born on April 12, 1985.
"As founder and chairperson of Duterte Youth, and even as a chairperson of the National Youth Commission, Respondent Cardema should have known that as a matter of law, he is not qualified to sit as a nominee of Duterte Youth," she said.
"It is hence beyond contest that Respondent Cardema made a false representation in his CONA when he declared therein that he is eligible and possesses all qualifications to be a nominee of Duterte Youth," she said.
The Comelec first division's decision is a setback for Cardema, although he can still file a motion for reconsideration with the Comelec en banc. Fearing a reversal, groups called for "vigilance" over Cardema's congressional bid. – Rappler.com