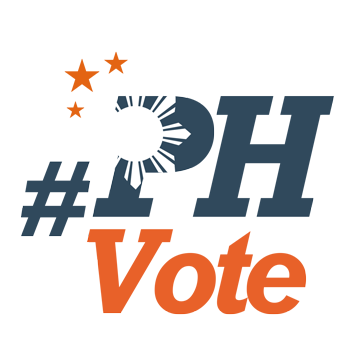 1
After Cardema nomination canceled, other Duterte Youth nominees withdraw

MANILA, Philippines – Following the cancellation of former National Youth Commission chair Ronald Cardema's nomination as Duterte Youth's first party-list representative in Congress, the rest of the party's second to fifth substitute nominees also withdrew their applications before the poll body.
But the nominations would not stay empty for long.
A day after the poll body canceled Cardema's nomination, Duterte Youth filed a certificate of nomination with the Commission on Elections (Comelec) Law Department on Tuesday, August 6 where they submitted a new set of nominees to subsitute those who withdrew.
In their filing, the party fielded Cardema's wife, Ducielle Marie Suarez Cardema for a second time. Cardema himself also remained the party's first nominee.
Election lawyer Emil Marañon hit the re-filing of substitute nominees as another "clear attempt" of Duterte Youth to circumvent Section 8 of Republic Act No. 7941 or the Party-List Act which prohibits the "alteration of the order of nominees" after it has been submitted to Comelec.
"This substitution is yet another mockery of the party-list system, of the Comelec and of the general public and, thus, should not be allowed by the Commission en banc," Marañon said.
Marañon was among those that filed the petition to cancel Cardema's nominamtion, which was granted by the Comelec first division.
Suarez was part of Duterte Youth's original set of nominees, who simultaneously withdrew their nominations a day before election day on Sunday, May 12. It was through their withdrawal that Cardema and other new nominees were able to file for last-minute substitution. (READ: Comelec's Guanzon: Cardema bid 'clear attempt' to circumvent law)
Suarez earlier withdrew her nomination saying in the party's notarized notice of withdrawal that she "can no longer fulfil the expectations set forth by the party nor be able to fulfil her obligations."
"The obvious intention is to secure the Congressional seat to Ronald Cardema's wife, Ducielle, should the cancellation of the former's nomination is affirmed by the Comelec en banc," Marañon said.
Like Cardema, 3 other substitute nominees of Duterte Youth who withdrew their nominations on August 5 were aged 31 to 36, thus they also "failed to comply with the age requirement."
The foremost issue in Cardema's case involved the age limit required of youth sector representatives in Congress based on Republic Act No. 7941 or the Party-List System Act. The law mandates that representatives of the youth sector must be at least 25 years old, but not more than 30 years old on Election Day. Cardema is 34 years old, as he was born on April 12, 1985.
This was a main reason which prompted the Commission on Elections (Comelec) first division to cancel Cardema's nomination.
The Comelec first division's decision is a setback for Cardema, although he can still file a motion for reconsideration with the Comelec en banc. Fearing a reversal, groups urge the public to guard Cardema's bid. (READ: Can ruling be reversed? Groups urge vigilance over Cardema's party list nomination)
For Marañon, Duterte Youth's fielding of Cardema's wife "exposes the depravity of Duterte Youth and its corporate officers and fortifies our previous position that their registration should be canceled."
"We will file the appropriate petitions in the coming days," he said.
Along with Ducielle Cardema, Guillermo Villareal Jr, Krizza Reyes, and Robert Garcia filed for substitution with the Comelec on Tuesday.
Duterte Youth took one seat in the 2019 elections. – Rappler.com