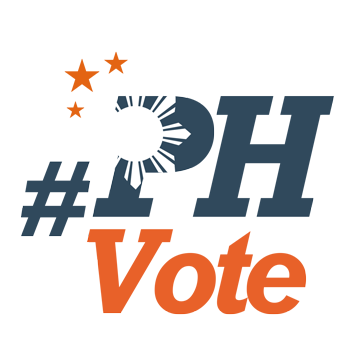 1
Party-list bloc 'respects' cancellation of Cardema nomination

MANILA, Philippines – The president of the party-list coalition said they will adhere to the decision of the Commission on Elections (Comelec) 1st Division to cancel the nomination of Ronald Cardema as Duterte Youth's representative in the 18th Congress.
Party-list Coalition Foundation Incorporated (PCFI) president and 1-Pacman Representative Michael Romero issued the statement on Wednesday, August 14, almost two weeks since Duterte Youth renominated Cardema as a response to the Comelec division's ruling against him on August 5.
"The party-list coalition bloc shall respect and adhere to the Comelec ruling with regards to the disqualification of Duterte Youth nominee Ronald Cardema," said Romero.
Romero was responding to Comelec Commissioner Rowena Guanzon, who wants the poll body to adopt a stricter policy when it vets the applications of party-list groups.
"Tell the party-list coalition that I am going to be very strict now with registration," Guanzon was quoted as saying by the Inquirer on Tuesday, August 13.
On August 6, Duterte Youth's remaining 2nd to 5th substitute nominees withdrew their applications before the Comelec and submitted another set.
In their filing, the party once again fielded Cardema as their 1st nominee, and his wife Ducielle Suarez Cardema as 2nd nominee.
Youth group Millennials PH, along with election lawyer Emilio Marañon III, already lodged a petition against Duterte Youth's 2nd withdrawal and substitution of nominees. This petition is backed by no less than former Comelec chief Sixto Brillantes Jr.
On Wednesday, Romero also clarified that the PCFI has yet to officially recognize Cardema as Duterte Youth's representative in the House – even if the bloc had been inviting Cardema to its events since May.
"To clarify, PCFI or the PL Coalition has recognized Duterte Youth as a party-list [that] won a seat in the May 13 elections. But its rightful and valid nominee has not yet been recognized by PCFI due to lack of supporting documents (Comelec certificate of proclamation and oath of office)," said Romero.
He also said Cardema was invited merely as an "observer" for Duterte Youth.
"Duterte Youth nominee Cardema was invited by PCFI...as a mere observer...and not as an official representative of the 18th Congress," said Romero. – Rappler.com