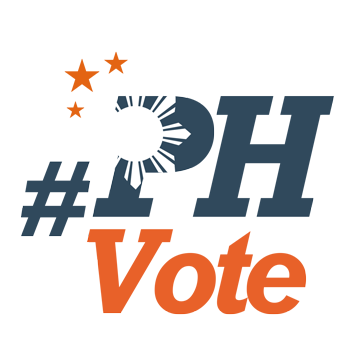 1
37% of voters failed to choose a party-list in 2019 elections – PCIJ

MANILA, Philippines – The number of Filipino voters who failed to choose a party-list to sit in Congress nearly doubled in the 2019 elections, a report by the Philippine Center for Investigative Journalism (PCIJ) found.
Poll data obtained by PCIJ showed nearly 16 million out of 42.7 million voters – or some 37.37% – did not pick a party-list in the May 2019 polls. This was an increase from the undervoting seen in the 2016 elections which stood at 20.08%.
PCIJ also reported undervoting rates were as high as over 50% in Zamboanga del Sur, Siquijor, Zamboanga del Norte, and Negros Oriental. Meanwhile, 39 provinces recorded undervoting rates of 40 to 49% while most others, it said, saw undervoting rates of 30%.
Meanwhile, PCIJ found the party-list race likewise had the lowest fill up rate or number of votes gained by candidates from total votes. Compared to other positions, PCIJ said the party-list race saw an average fill up rate of 58.14%, lower than 70.56% seen in the 2016 elections.
Comelec data: In 2016, of 34.6M who voted, 6.9M or 20% did not vote for a party-list group. In 2019, of 42.7M who voted, 15.9M or 37.7% failed to vote for a party-list group. Undervoting rate, other areas https://t.co/EOgvvRVB5w pic.twitter.com/ivwl2dLCDr

— PCIJ (@PCIJdotOrg) August 14, 2019
Why the undervoting? PCIJ found new ballot designs were one reason behind the increase in undervoting as party-lists were placed at the back of the ballot, instead of the front where they had been for years since the 1998 elections.
The new designs, PCIJ said, were done by Comelec as part of efforts to save on paper.
Since 1998, when Filipinos began voting for party-list groups, Comelec had put their names on the front of the ballot. In May 2019, Comelec put their names on the back, supposedly to optimize ballot size. See photos of ballots, 2010 to 2019 elections https://t.co/EOgvvRVB5w pic.twitter.com/GZHLwue6ca

— PCIJ (@PCIJdotOrg) August 14, 2019
Why this matters: Election observers and several party-list organizations have pointed to the new design as a possible cause as to why voters may have overlooked the party-list race in the 2019 elections.
"Several party-list organizations that had seats in the 17th Congress but were shut out this time around even blame the change for their loss, while there are those that won in the May polls that say that it prevented them from having more seats in the House," PCIJ said.
Among the party-lists groups that shared such concerns, it said, were AGRI partylist and Ako-Bicol. AGRI lost in the 2019 party-list elections while Ako-Bicol gained two seats in Congress – one less than the maximum 3 it held in the 17th Congress. (READ: Comelec proclaims 51 winning groups in 2019 party-list elections)
Not the biggest cause: Comelec Spokesperson James Jimenez refuted the notion the new design was a major reason for the increase in undervoting. While it may account for few cases of undervoting, he denied it compromised the party-list elections.
"At most we would say that, yes, it probably accounted for a few cases, but certainly not a lot," Jimenez told PCIJ.
Instead, Jimenez said voters may not have intended to choose a party-list race to begin with saying: "To my mind, it seems like if you're setting out to vote for a party-list, that's at least among top 3 things you would look for.... Are we benighted as a people that we cannot even flip the paper over?"
Meanwhile, election watchdogs such as the National Citizens' Movement for Free Elections and Parish Pastoral Council for Responsible Voting said undervoting showed the need for careful consideration when making changes to ballots. They added it also showed the lack of voter education in line with the Comelec's new ballot design. – Sofia Tomacruz/Rappler.com
Read the full report by PCIJ: 16M failed to vote for party-list, missed names on back of ballot