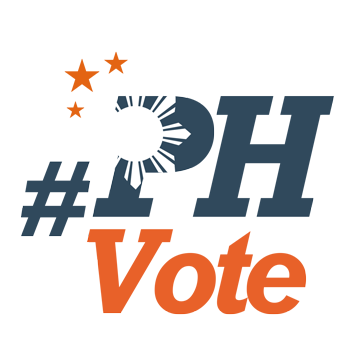 1
66% of Comelec's fingerprint verification machines malfunctioned in 2019 polls – PCIJ

MANILA, Philippines – Over half of the Commission on Elections' (Comelec) new voter registration verification machines (VRVMs) malfunctioned during its pilot test run in the 2019 elections, a report by the Philippine Center for Investigative Journalism (PCIJ) found.
Poll data obtained by PCIJ showed that of the 27,747 VRVMs deployed in the May 2019 polls, 18,398 – or 66% – machines "did not work at all."
It also found that of the top 5 provinces where the most number of machines were deployed, only Pangasinan recorded 60.64% of the machines were used. Cebu, Cavite, Iloilo, and Negros Occidental, it said, "had low utilization rates ranging from 15% to 31%."
Meanwhile, a Comelec resolution also reported non-use of the machines ranged from 51.5% to as much as 100% in 17 of the 19 pilot test areas.
PCIJ report: 6 in 10 machines to verify voters conked out, not used at all in May 2019 Elections. Fraud-free? Fault-Free? https://t.co/dznT2NWFxr pic.twitter.com/y8jk4JCmKf

— PCIJ (@PCIJdotOrg) August 13, 2019
Why this matters: The poll body's VRVMs made for its second most expensive contract for projects for the 2019 midterm elections. PCIJ found the contract for the machines was worth nearly a billion pesos.
"The contract price or taxpayers' money potentially wasted on this deal: PhP987,146,922 or some 18% of the poll body's total expenditure for the May 2019 elections," PCIJ said.
The Comelec's VRVMs made use of live fingerprint scanning technology to verify voters in a specific precinct. It was eyed as a way to detect illegal voters and is part of the agency's efforts to thwart "flying voters" or those who try to vote in more than one precinct. It is being eyed for use in the 2022 presidential elections.
In the May 2019 polls, malfunctioning VRVMs marred voting as glitches caused voters to wait in line for hours before casting their ballots.
Critical last minute changes: PCIJ found that several last minute changes done only days away from election day on May 13 laid the ground for the massive malfunctioning of VRVMs.
Among these were a change in general instructions different from which teachers – who served as poll workers – were trained with. The major change was done on May 8 or only 5 days before election day due to "an apparent supplier oversight."
Grave flaws of last balloting: Avoidable delays in procurement, election calendar revised 4X, bigger numbers of defective machines, gross undervoting in party-list elections https://t.co/dznT2NWFxr pic.twitter.com/h4u3SGDO08

— PCIJ (@PCIJdotOrg) August 13, 2019
Comelec Commissioner Marlon Casquejo objected to the proposed change in the general instructions, which was approved by the en banc. He warned approving the change would result in millions of taxpayers' money wasted.
"We are speaking of millions of pesos for the training alone.... With these last-minute changes, the training, materials, and manuals would be rendered nugatory – all because we want to adjust to the mistake of the service provider," Casquejo, who headed the steering committee for the 2019 elections, said.
Casquejo added the Comelec was "not supposed to compromise its own resolution in order to accommodate the failure or lack of foresight of the service provider to deliver the output it promised."
The Comelec commissioner suggested the supplier's contract be terminated as it was unable to deliver the service it promised. His dissent to the last minute change was overlooked.
Meanwhile, as early as August 2018, poll commissioner Luie Tito Guia expressed his concern over the lack of a clear implementation plans to use the VRVMs. He highlighted the need for a thorough plan as the project would cost millions, and suggested other agencies such as the Department of Information and Communication Technology (DITC) endorse the use of the VRVMs.
Guia had also suggested limiting the scope of the pilot test for the VRMs as opposed to the 19 areas it was deployed to for the May polls. "A pilot test can result to a decision, either to adopt what is being tested or reject it. If the decision is to reject it, over a billion pesos for a pilot test is definitely high," he said.
In an interview with PCIJ, Comelec Spokesperson James Jimenez said the bigger test areas were chosen to "so that the poll body could get all of the possible combinations of circumstances."
VRVM fiasco: All 145 units deployed in Cotabato City not used. 8 in 10 units deployed in Iloilo (2,176 of 2,572 machines) and Tawi-Tawi, (268 out of 329 machines) not used, too. Cebu, Cavite, Iloilo, Negros Occ had use rates of only 15 to 31% https://t.co/btkEA2dKvH pic.twitter.com/9TB98nTq8g

— PCIJ (@PCIJdotOrg) August 13, 2019
Under investigation: With the large number of malfunctioning VRVMs and the supplier's last-minute decision to use a different system, the Comelec said it would withhold full payment for the contract while a probe was conducted.
Comelec Executive Director Jose Tolentino Jr said a poll resolution directing its Finance Department to freeze pending payments to VRVM suppliers, Gemalto Philippines Inc and NextIX Inc had earlier been issued. Prior to the issuance of the resolution, PCIJ said P167.8 million of the P987 million had already been paid. – Sofia Tomacruz/Rappler
Read the full PCIJ report: A billion-peso blunder: 6 in 10 machines to verify voters conked out, not used at all