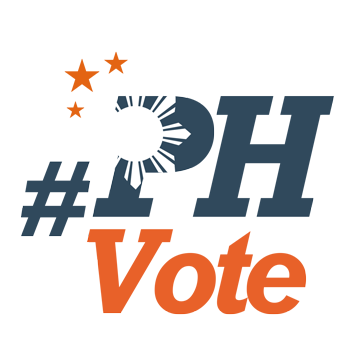 1
COA hits Comelec for poor planning, wastage in past polls purchases – PCIJ

MANILA, Philippines – In the lead-up to the 2019 midterm elections, the Commission on Audit (COA) had raised with the Commission on Elections (Comelec) numerous issues and other irregularities in the purchase of goods and services, reported the Philippine Center for Investigative Journalism (PCIJ).
In its report released on Friday, August 16, the PCIJ said "poor planning, delivery delays, wastage, and other irregularities that marked the procurement of goods and services for the May 2019 elections had surfaced early on in the agency's audit report the year prior."
PCIJ cited COA's 2018 audit report on Comelec's activities as of December 31, 2017.
For instance, COA found that 60 contracts worth a total of P2.58 billion had no Certificate of Availability of Funds (CAF). This document, explained PCIJ, "should show that cash allocation is available and that the obligation incurred can be actually paid."
The absence of CAF violates various procurement laws and guidelines, PCIJ added.
In its response to COA, Comelec explained that this "was purely and simply an oversight." The poll body also vowed it would "strictly comply with the various provisions to ensure that funds are sufficient to cover the expenditures."
Wastage, contract issues
COA also flagged Comelec's purchase of supplies worth P404,655.31 that "exceeded the agency's 3-month requirement" in accordance with audit guidelines, wrote PCIJ. This resulted in "overstocking and exposure of the goods to risks of wastage and obsolescence."
As an example, PCIJ mentioned the poll body's purchase of thousands of backfold paper clips, despite already having a supply "sufficient for 9 months' consumption."
COA also scored the Comelec for the poor condition of the Philippine Postal Corporation (PhilPost) warehouse, where these supplies and materials were stored. The audit agency said nearly P1 million of supplies in the PhilPost warehouse had deteriorated and were wasted due to the supply officer's "failure to exert due diligence."
There were also nearly 95% of spiral notebooks for Comelec's 2016 technical working committee that remained unused as of end-2017.
Lastly, COA listed issues, like the absence of a contract between Comelec and PhilPost for the use of the warehouse in 2016, as well as the poll body's poor planning for the procurement of printing services for voter information sheets during the 2013 polls.
The PCIJ report is part of a series that pointed out many issues in Comelec's handling of the 2019 elections.
The news organization also reported that over a third of Filipino voters failed to choose a party-list group in the 2019 polls.
It also said that two-thirds of fingerprint verification machines at select polling precincts – which the poll body piloted in 2019 – malfunctioned on election day. – Michael Bueza/Rappler.com