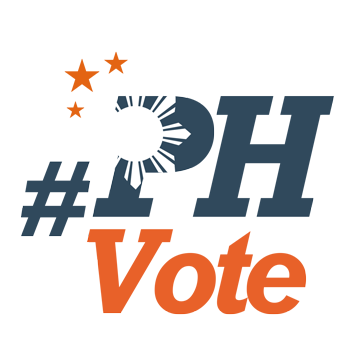 1
Comelec division junks protest vs Vico Sotto

MANILA, Philippines (UPDATED) – The Commission on Elections (Comelec) Second Division has dismissed the electoral protest filed by former Pasig City mayor Bobby Eusebio against incumbent Mayor Vico Sotto.
Commissioners Luie Tito Guia, Socorro Inting, and Antonio Kho decided unanimously, citing the "insufficiency in form and substance" of Eusebio's protest.
In his election protest against Sotto, Eusebio sought to reopen and recount Pasig City's ballots from the May 13, 2019, elections, alleging anomalies and irregularities he attributed to Sotto and his supporters.
In Sotto's reply to the case, he said Eusebio's allegations were "vague, generic, canned and scattershot, and the affidavits attached to the election protest cover a limited number of clustered precincts only."
The poll body division agreed with Sotto, adding that such allegations did not merit an election protest because a recount of ballots could neither establish nor support them.
"The bulk of proofs attached to the election protest consist of sworn statements from supporters and watchers of [Eusebio], which on closer examination do not support or provide specific details on the averments to which they refer to. These sworn statements can be considered self-serving and one-sided in [Eusebio's] favor," said the decision promulgated on Friday, August 30, and made public on Monday, September 2.
The poll body division found "the election protest to be insufficient in form and contents as it failed to reflect a detailed specification of the acts or omissions complained of showing the electoral frauds, anomalies or irregularities in the protested precincts."
Sotto welcomed the case's dismissal with a brief statement on Monday: "I thank the Comelec for the speedy decision on the electoral protest. Now we can focus on further serving our constituents."
Sotto's victory over the reelectionist Eusebio in the May 13, 2019m elections ended the Eusebio clan's 27-year reign over Pasig City. Sotto garnered 209,370 votes, or more than 63% of the votes cast, against Eusebio's 121,556 votes.
Sotto campaigned on a platform of reform. As city councilor, he championed freedom of information. One of his first acts as mayor was to establish a complaints desk and hotline to address problems in governance.
Eusebio filed his protest with Comelec on May 24. Sotto then said he welcomed the protest as a chance to reaffirm the accuracy his election, and wished Eusebio "inner peace to accept the truth." – Rappler.com