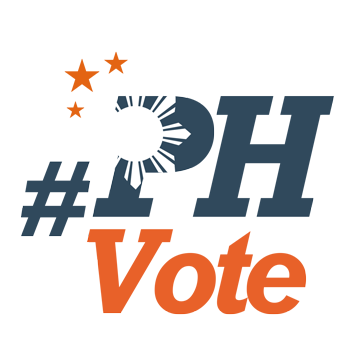 1
Comelec approves Duterte Youth's new substitute nominees

MANILA, Philippines (UPDATED) – In a win for the embattled Duterte Youth party, the Commission on Elections (Comelec) en banc approved the group's second withdrawal and substitution of nominees despite its filing past the deadline before the closing of polls on election day.
Election lawyer Emil Marañon disclosed this to Rappler on Monday, September 23.
"We are very saddened to report to the public that the Comelec has already approved the substitution of [Cardema's] wife, despite the fact their own rules say you cannot withdraw and you cannot substitute after the polls," Marañon said in a Rappler Talk interview.
Duterte Youth earlier filed for a new set of substitute nominees after after the Comelec's 1st Division cancelled the nomination of Duterte Youth Chairman Ronald Cardema. The cancellation of Cardema's nomination was followed by the subsequent withdrawal of its second to fifth nominees who like Cardema, did not meet age requirements to sit in Congress as youth representatives.
Marañon, along with former poll chair Sixto Brillantes Jr opposed the new substitutions, saying Duterte Youth's second wave of nomination, done on August 6, 2019, should be considered invalid since withdrawal of nomination and substitution of nominees are no longer allowed after the closing of polls on election day, based on the Comelec's rules.
In a Comelec minute resolution dated August 28, the Comelec en banc denied their petition.
"Republic Act (RA) No. 7941 and Comelec Resolution No. 9366 implementing RA 7941 recognizes submission of additional nominees once the list is exhausted. To rule otherwise would result to an absurdity not contemplated by law," it said.
Comelec Chairman Sheriff Abas and Commissioners Al Parreño, Socorro Inting, and Antonio Kho Jr voted in favor of approving Duterte Youth's new substitute nominees. Meanwhile, Comelec Commissioner Luie Tito Guia abstained while Comelec Commissioner Rowena Guanzon was on leave and Commissioner Marlon Casquejo was away on official business.
LOOK: How members of the Comelec en banc voted in approving Duterte Youth's new substitute nominees. Sourced photo. https://t.co/A3iXb8NnjZ @rapplerdotcom pic.twitter.com/0fVNfDz3DU

— Sofia Tomacruz (@sofiatomacruz) September 23, 2019
Why this matters: Marañon decried the decision, saying it was as though Comelec was rewriting its own rules. (READ: Stretching the rules: Duterte Youth's bid for Congress)
"Essentially the Comelec now rewrites its own rules to accommodate Duterte Youth. For us ang sama nito (this is terrible) because it will create a precedent – any party-list group now can already file a withdrawal and substitution despite the fact the rules prohibit it," Marañon said.
"Ang daming rules na na-rerewrite. Ang daming rules na na-violate along the process at kami rin di namin maiintindihan bakit nangyayari ito and what's special with Duterte Youth? Anak ba sila ng diyos?," he added.
(So many rules are being rewritten. So many rules are being violated in the process and we can't understand why this is happening and what's with Duterte Youth? Are they children of God?)
Remember the rules: Under Comelec Resolution No. 9366, which governs the party-list system, withdrawal and substitution of nominees are only allowed until the close of polls on election day. This means that for the 2019 elections, the deadline would have been befoe 6 pm on May 13, 2019.
"So our question is very simple: Bakit may nagwiwithdraw ng August? Bakit may nagsusubstitute ng August?," Marañon said. (Why are there withdrawals in August? Why are there substitutions in August?)
For Duterte Youth's second wave of substituted nomineess, the party again fielded Cardema's wife, Ducielle Marie Suarez Cardema. Cardema himself also remained the party's first nominee. (Cardema has since asked to withdraw his nomination, which Marañon and Brillantes also opposed.)
Along with Ducielle Cardema, Guillermo Villareal Jr, Krizza Reyes, and Robert Garcia were listed as the party's nominees. – Rappler.com