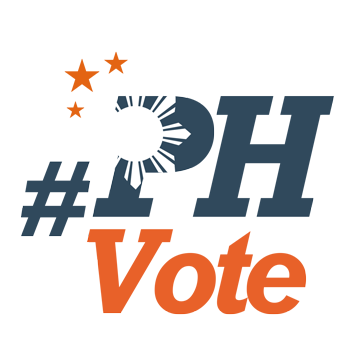 1
Guanzon: Travesty to allow new Duterte Youth substitutes

MANILA, Philippines – Commission on Elections (Comelec) Commissioner Rowena Guanzon dissented from the poll body's decision to approve the second withdrawal and substitution of nominees of party-list group Duterte Youth.
Guanzon, an independent voice in the Comelec even during the Aquino administration, was again the lone dissenter in the poll body's ruling released on Monday, September 23. Prior to this, Guanzon voted to deny due course to Cardema's substitution.
Comelec Commissioner Luie Guia abstained from the ruling approving the withdrawal of Duterte Youth's original substitute nominees and recognizing its second set of substitute nominees. Comelec Commissioner Marlon Casquejo was away on official business.
In her dissenting opinion, Guanzon said she voted "to deny and reject outright the notices of withdrawal" of Cardema and 4 others and "the certificate of nomination filed by Duterte Youth...and the CONAs [certificates of nomination and acceptance]" of Cardema's wife, Ducielle Cardema, and 3 others.
LOOK: How members of the Comelec en banc voted in approving Duterte Youth's new substitute nominees. Sourced photo. https://t.co/A3iXb8NnjZ @rapplerdotcom pic.twitter.com/0fVNfDz3DU

— Sofia Tomacruz (@sofiatomacruz) September 23, 2019
Guanzon asserted that based on Rule 4 of Comelec Resolution No, 9366, the second wave of withdrawals and substitutions done by Duterte Youth were not filed on time. The poll body's rules, she said, "provides in no uncertain terms that no withdrawal or acceptance of nomination shall be filed with the Commission before the close of polls."
This means that for the 2019 elections, the deadline would have been only until 6 pm on May 13, 2019. Duterte Youth original substitute nominees, led by party chair Ronald Cardema withdrew their nominations between July 18 to July 23, 2019 while its new substitute nominees filed their CONAs on August 6, 2019. (READ: Stretching the rules: Duterte Youth's bid for Congress)
Guanzon warned that to allow Duterte Youth's second withdrawal and substitution of nominees would "defeat the people's constitutional right to information and circumvent the policy on transparency."(READ: Comelec's Guanzon: Cardema bid 'clear attempt' to circumvent law)
She said, "The list is reduced to being an unreliable and potentially useless source of information that is easily manipulated by the party. It serves no real and meaningful purpose for the voters and for the furtherance of their right to information."
Outside Comelec: Meanwhile, Guanzon pointed out there should be no second withdrawal and substitution of nominees as there is no vacancy in Duterte Youth's Congress seat, nor has it exhausted its list of nominees to begin with.
Despite the cancellation of Ronald Cardema's nomination by the Comelec 1st Division, Guanzon said Cardema remained the party's first nominee until his nomination "is cancelled with finality." (Cardema had earlier asked the poll body to reconsider his cancelled nomination but later withdrew his bid. Comelec has yet to decide on both actions.)
Aside from this, Guanzon also highlighted that "the determination as to whether there is a vacancy in the seat reserved for a party-list representative is a business that primarily belongs to the House of Representatives," not the Comelec.
Under Comelec Minute Resolution No 15-0271, vacancies must be "determined, acknowledged, and declared" by the House of Representatives through its Speaker.
"It is beyond the power of the Commission to make such a declaration.... without a formal communication from the Speaker of the House confirming the existence of a vacancy, no such vacancy can be presumed," she said.
(Read Guanzon's full dissenting opinion below)
Comelec's duty: Guanzon likewise pointed out that in Duterte Youth's second filing of substitute nominees on August 6, Ronald Cardema was still listed as the party's first nominee which can be considered "a clear act of his re-nomination."
"This is an unmistakeable display of defiance and a brazen attempt to circumvent the resolution issued by the Commission cancelling Ronald Cardema's CONA and declaring him ineligible to serve as nominee of Duterte Youth," she said.
Guanzon slammed Duterte Youth's "incessant streak" of withdrawals and substitutions which "speaks of its cold disregard for the law and of its intent to 'game'...party-list rules."(READ: Guanzon on speaking out vs Cardema: 'It's my duty to defend Comelec')
She said the Comelec, then, "entrusted with the sacred duty to protect the electoral process...must, with all its might, resist any attempt at manipulation by those who are consumed by their own ignoble self-interest."
"We must put an absolute end to this unrelenting travesty and derogation, not only of the Commission's authority, but also of the democratic institutions and process for which the Commission stands," she added.– Rappler.com