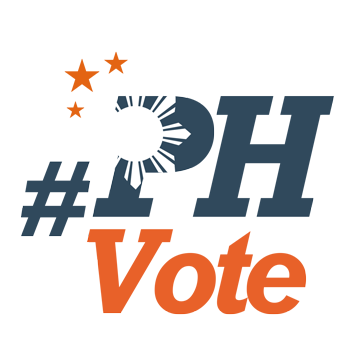 1
Poll lawyer vows to challenge Duterte Youth's moves 'till the end'

MANILA, Philippines – As the embattled Duterte Youth persists in its attempts to enter Congress, election lawyer Emil Marañon vowed to continue challenging the party-list group, saying he would exhaust all legal remedies to question its moves.
According to Marañon, Duterte Youth's attempts to enter Congress have illustrated its disregard for the law and its attempts to game the party list system. The congressional bid of Duterte Youth chair Ronald Cardema and his party's path to Congress have been widely criticized across the political spectrum.
"We have not seen something as bad as this.... In the same case with the Cardema petition, we saw paano niya binaboy, paano niya giname 'yung withdrawal at saka 'yung substitution (how he disrespected, how he gamed the withdrawal and substitution)," Marañon said in a Rappler Talk interview.
"Never nangyari na ganito kasama 'yung situation na binaboy ng husto 'yung party list system.... We never saw a party-list group this brazen na walang hiyaan talaga 'yung ginawa. For us, very important 'yun na mag-intevene kami," he added. (READ: Stretching the rules: Duterte Youth's bid for Congress)
(We have never seen something as bad as this where the party list system was disrespected.... We never saw a party-list group this brazen and shameless. For us, it's very important to intervene.)
Marañon and former poll chair Sixto Brillantes Jr have been the face of opposition versus Cardema and Duterte Youth. Along with youth group MillennialsPH, the poll lawyers earlier filed petitions seeking to cancel Cardema's nomination, block Duterte Youth's new nominees, and cancel the party's registration. (READ: Poll lawyer urges Comelec: Rectify errors with Duterte Youth)
As it stands, the Comelec has yet to decide on Duterte Youth chair Ronald Cardema's motion to withdraw his nomination, his motion for reconsideration asking the commission en banc to reverse his canceled nomination, and his latest motion to withdraw this motion for reconsideration.
The Comelec, meanwhile, approved the second set of withdrawal and substitution of nominees by Duterte Youth, even when this was filed past the deadline, or before the close of polls on election day. This means that the deadline for the 2019 elections would have been before 6 pm on May 13, 2019. Duterte Youth's second wave of withdrawals and substitution was done between July and August.
Marañon strongly opposed this as he decried what appeared to be the Comelec changing its own rules. The poll lawyer warned that the Comelec could be creating a dangerous precedent as its decision showed disregard for election rules. (READ: Guanzon: Travesty to allow new Duterte Youth substitutes)
"Yung pinakamasama na puwede idulot ng whole Cardema episode ito ng party list system at saka sa Comelec, is that nabababoy yung batas (The worst thing that this whole Cardema episode can do for the party list system and Comelec is that the law has been disregarded)," Marañon said.
"Sino pa magrerespeto ng rules natin sa party list if mismo yung Comelec would allow a person or a party list like Cardema or Duterte Youth na babuyin siya? Wala (Who will respect our rules if the Comelec itself will allow a person like Cardema or Duterte Youth to mock it). Who will respect it? No one)," he added.
Marañon was determined to not let Duterte Youth and Cardema's tactics prosper without opposition, saying he and Brillantes were contemplating challenging the Comelec's decision before the Supreme Court.
"We're very serious when we say we're going to pursue this till the end. Mas papagurin namin sila kaysa kami mapagod (We'll exhaust them first before they wear us out)," he said.
Duterte Youth took one seat in the elections, which remains vacant pending several petitions filed against it at the Comelec. – Rappler.com