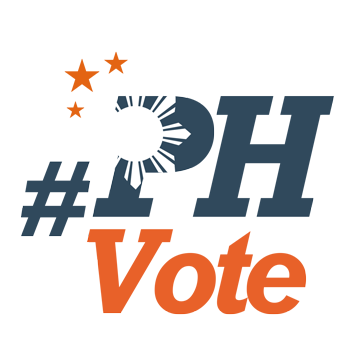 2
Comelec summons Cardema over 'misrepresentation' for trying to be youth nominee

MANILA, Philippines – The Commission on Elections (Comelec) summoned Duterte Youth chairman Ronald Cardema over a complaint that he committed material misrepresentation in his filing of a certificate of nomination and acceptance (CONA), despite being ineligible to sit as youth representative in the 18th Congress.
In a subpoena issued by the poll body on Wednesday, November 27, and shared with media on Thursday, November 28, the Comelec ordered Cardema to submit his "counter-affidavit and other supporting documents" or affidavits by witnesses, and appear before the Comelec Law Department on December 13 at 10 am for a hearing.
"You are hereby warned that failure on your part to comply with this subpoena shall be considered as a waiver of your right to present your defense and the case shall be considered submitted for resolution based on the evidence on record," Comelec Director John Laudiangco said.
The Commission on Elections issues a subpoena ordering Duterte Youth Chairman Ronald Cardema to appear before the poll body for a hearing on a case filed against him over material misrepresentation. Photo posted by @commrguanzon | via @sofiatomacruz pic.twitter.com/7GOuufukhK

— Rappler (@rapplerdotcom) November 28, 2019
Case after case: The poll body's subpoena is the latest in Cardema's case months since he pushed for a congressional bid. Since then, several legal battles have prompted Cardema to withdraw his party nomination which the Comelec accepted last October.
Despite this, he is not yet in the clear. (READ: Stretching the rules: Duterte Youth's bid for Congress)
The Comelec Law Department's latest subpoena stemmed from a complaint-affidavit filed by youth leaders Michael Navarez, Abigail Tan, and Sean Thakur, who argued that Cardema committed material misrepresentation of his age qualification.
The group highlighted the Comelec 1st Division's decision to cancel Cardema's nomination after he was found to breach the age limit required to become a party-list nominee for the youth sector. The Party-List Act mandates that representatives of the youth sector must be at least 25 years old, but not more than 30 years old on election day. Cardema is 34 years old.
"Respondent's false representation is deliberate, effectively misleading the electorate on his qualifications as the nominee of the youth sector," the petitioners said in a complaint filed on Tuesday, November 26.
Cardema's dilemma: If the Comelec Law Department finds that Cardema indeed committed material misrepresentation in his CONA, a case would be filed against him for violating the Omnibus Election Code.
If found guilty, Cardema could face imprisonment of 1 to 6 years. Aside from this, the Omnibus Election Code states violators will also lose the right to vote and suffer perpetual disqualification from holding public office.
Cardema has faced a series of petitions and complaints lodged against him at the poll body since he filed a last-minute substitution bid on May 12, the eve of election day. Cardema's actions were widely criticized, with officials across the political spectrum denouncing the move as a "brazen attempt" to enter Congress. – Rappler.com